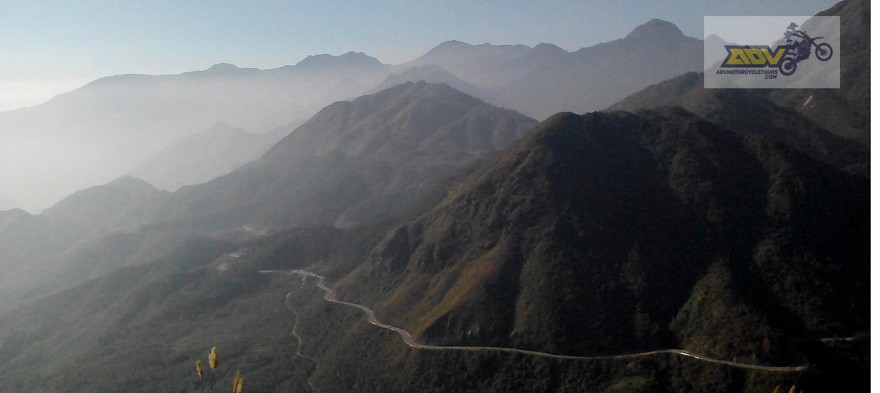 Huffington Post of America has just posted an article to introduce the best and the most famous tourist destinations in Vietnam.
Although Vietnam is a very small country, tourists coming here are so surprised with the diversity in terrains in this country. The landscapes in Vietnam are plenty and are different in each region. Tourists can enjoy every minute when traveling in Vietnam, from the white sandy beaches with amazing clear blue water to dense primary forests and very high mountains to reach the cloud.
Nha Trang
With the coastline of more than 3,000km and so many small islands along the sea, it is no doubt that Vietnam has a great potential to develop sea tourism. There are so many fantastic beaches in Vietnam. Riding Vietnam Motorbike Tours along the coastline in the Middle of Vietnam, tourists will be very happy with the nice sea view on the way.
One of the ideal places for any tourists who love seam tourism is Nha Trang city. Here, in the day time or night time, there are a lot of boat trips to the sea.
If Miami is a very famous sea city in America, Nha Trang is a Miami in Southeast Asia. Beside wonderful beaches, Nha Trang has many small islands which are suitable for tourists who love diving.
Mui Ne dunes
After great time swimming in the sea, please remember that Vietnam has not only blue sea, white beaches but also has many dunes in Mui Ne with white or red orange colors. Standing in front of the dunes, all will be overwhelmed by the beauty of nature.
There are so many simple and interesting activities that tourists can do when coming here are back to the childhood when jumping, running, sliding with sand. Perhaps, you'll think you're in a desert in Africa, but not, you are in Vietnam, a place that only takes a few tens of minutes, you are back out to the beach to surf.
Sapa terraced rice fields
All countries which have coastline will have sandy beaches but not all have high mountains, dense forests and terraced rice fields like in Vietnam. If you want to see the best terraced rice fields in the world, please book a Vietnam Motorbike Tour to Sapa.
The terraced rice fields in Sapa were formed from 2,000 year ago. So far, they have continued to be a source of food production for the ethnic minorities living in the mountains. The local people here also provide Home-stay service; therefore, tourist will have great and unforgettable experience during the days living with the local.
Ha Giang
Located in the North mountainous region in Vietnam, not far from Sapa, Ha Giang is also a relatively unspoiled land. If you love taking photos, please do not forget to bring the good camera with you for there are so many natural beautiful places that make you moved here. And you will have to stop and stop a lot of times on the way to take photos.
The most beautiful section of the journey and also considered as one of the most beautiful rout in the world, is the road which connects Dong Van and Meo Vac. Here difficult to go, all uphill to downhill, but it is worth for the beautiful scenic of Ha Giang. It's interesting to see the kids dressed ethnic costume and friendly say "hello" to the guests from afar. On the back of each child is the beautiful basket. Mostly men here wear black clothes and black hat, women wear the clothes and colorful bandanas.
Limestone mountains in Ha Long bay
If you list the beautiful landscapes in Vietnam, please do not miss Ha Long bay for it is perhaps, the most impressive landscape in Vietnam. Visitors can take a boat trip to contemplate the limestone mountain massif rising from the still waters and hiding in the morning mist.
If you want to visit such beautiful places listed above, contact us to get Vietnam Motorbike Tours Prices and further information.