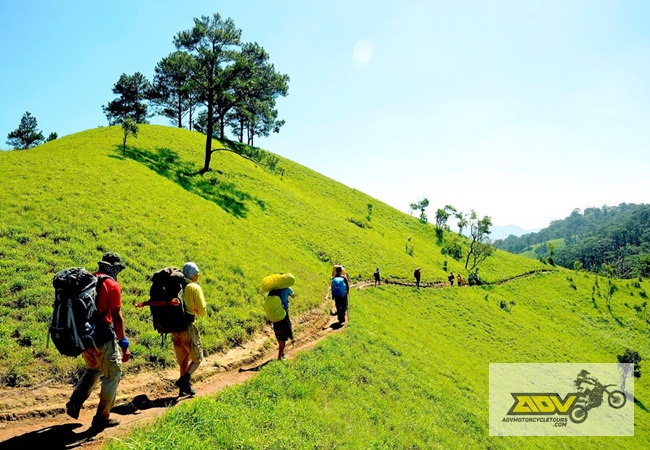 For enthusiastic conquerors, the challenging stretch of road always forges an irresistible appeal. In particular, the natural spectacle along the road and feeling upon breaking your limits are surely memorable.
To dominate the trekking road Ta Nang – Phan Dung passing through Binh Thuan, Ninh Thuan, Lam Dong provinces, adventurers will have to overcome nearly 60km downhill climbing forest, wading streams. This stretch of road leads from 1,100m down to 500m above sea level.
Guests will set off in Ta Nang, Duc Trong district, Lam Dong province and end the journey at Phan Dung – a mountainous commune in Tuy Phong District, Binh Thuan Province. When conquering this Ta Nang – Phan Dung trail, visitors will be immersed in the spectacular nature with immense grass dunes and evergreen pine rows scattered along the road. Certainly, the beautiful panorama make explorers to stupor, dispel any fatigue, tiredness along the journey and give the feeling hard to describe.
Núi Chúa locates on the territory of Ninh Hai district, Ninh Thuan province that many people often ignore because they think it's too easy, nothing special. However, conquer Núi Chúa mountain yourself to see how challengeable it really is. Entering the trek, climbers will have to deal with burning sunright overhead whilst the hot sand under feet. For those lazy potatoes, this is not quite a minor task.
At arrival, many visitors will feel this as a fairly simple journey to cross the gnarled bushes or Imperata cylindrica lawns. But, as you get higher, there appear more paths and rocky slopes. Although it seems not as high as many other mountains but to conquer núi Chúa, you'll have to pass a trek from the mountains to mountains. This makes travelers feel like an endless road.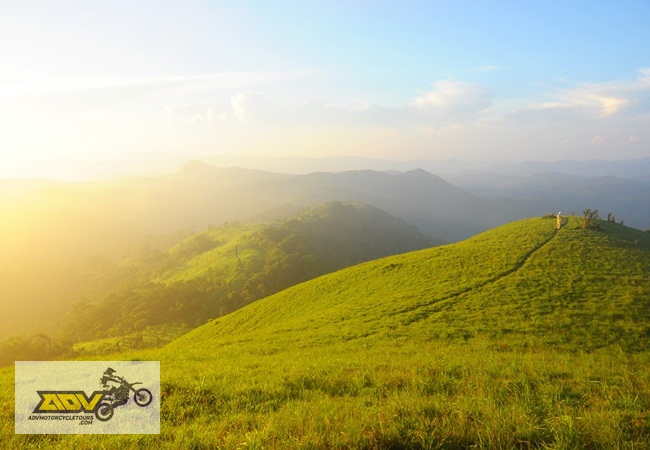 Nevertheless, all difficulties will recede after each step and the fatigue will fade as a beautiful natural landscape of many wonders here. Guests will be fascinated when watching, exploring the several forest layers, iridescent flowers blooming all over the mountain, resilient forests, murmuring streams flowing through rocks or goat flocks roaming mountain, respire the cool breeze of the sea, the mountains or relish a meal under the trees and watch the sunset over mountain ranges that should be deserving reward for such an arduous journey.
Black Virgin Mountain (Nui Ba Den) distances about 11km from Tay Ninh City due northeast. At a height of 986m, it is the highest mountain in South-East region. On each weekend, Black Virgin Mountain becomes the target of hundreds of backpackers. From afar, the mountain appears as a tall giant hat lying in the vast plain which brings the mesmerizing charm just like defiance, inviting passionate visitors to discover.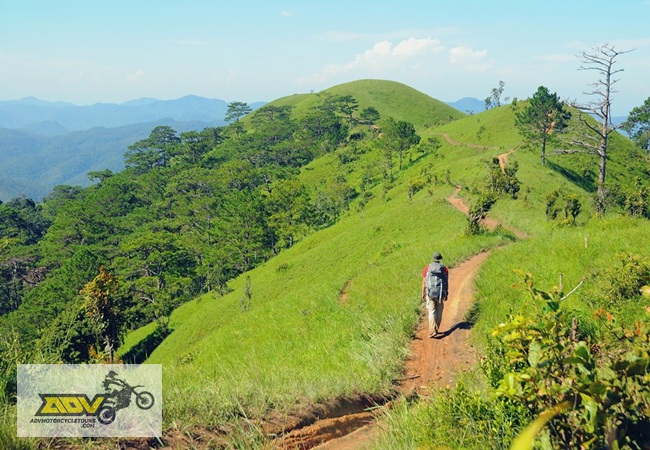 Dominators often whisper about different paths to climb Black Virgin Mountain like Temple trail, electric pole path, water pipe detour, etc but whichever is also challenging, arduous. However, gentle atmosphere at peak, panoramic vistas and pristine scene here should be the best prize for visitors.
Chua Chan mountain with a height of 800m above the sea known as the second highest mountain in the Southern region and is famous as a sacred place with Bao Quang Pagoda alongside other two original banyan trees. The mountain locates on the territory of Xuan Loc District, Dong Nai Province, 110km from Ho Chi Minh City and is a very interesting destination for those who love hiking. On pilgrimage from the foothill up to the temple or two banyan trees, visitors can take stone steps. However, the path to conquer mountains is truly tough, hard as you have to cross the bamboo, grass lawn or the dense bush. Although it is very arduous, Vietnam Motorbike Tours believe the alp creates an ineffable challenge to enthusiasts.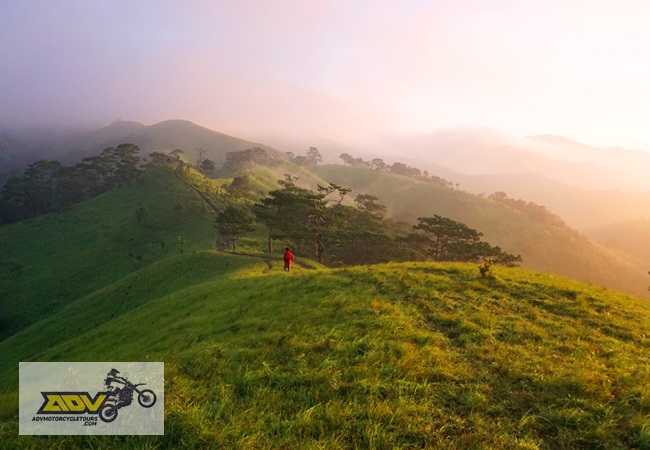 If wishing for a trekking and short visit combination, visitors can enter from the main gate of Chua Chan mountain tourism area. After passing for nearly 400 stone steps up to the temple, you will move along the forest approaching the mountain. However, many climbers choose to start from a desert foothill, cross the rugged rocks up to the Mount.
Beside the high passes and mountainous remote corners in the north, craft these stiff mountains of central and southern places in your preferable travel list. An enduro ride to running away the buzz life shall be a good respite.
Pics: Trung Pham