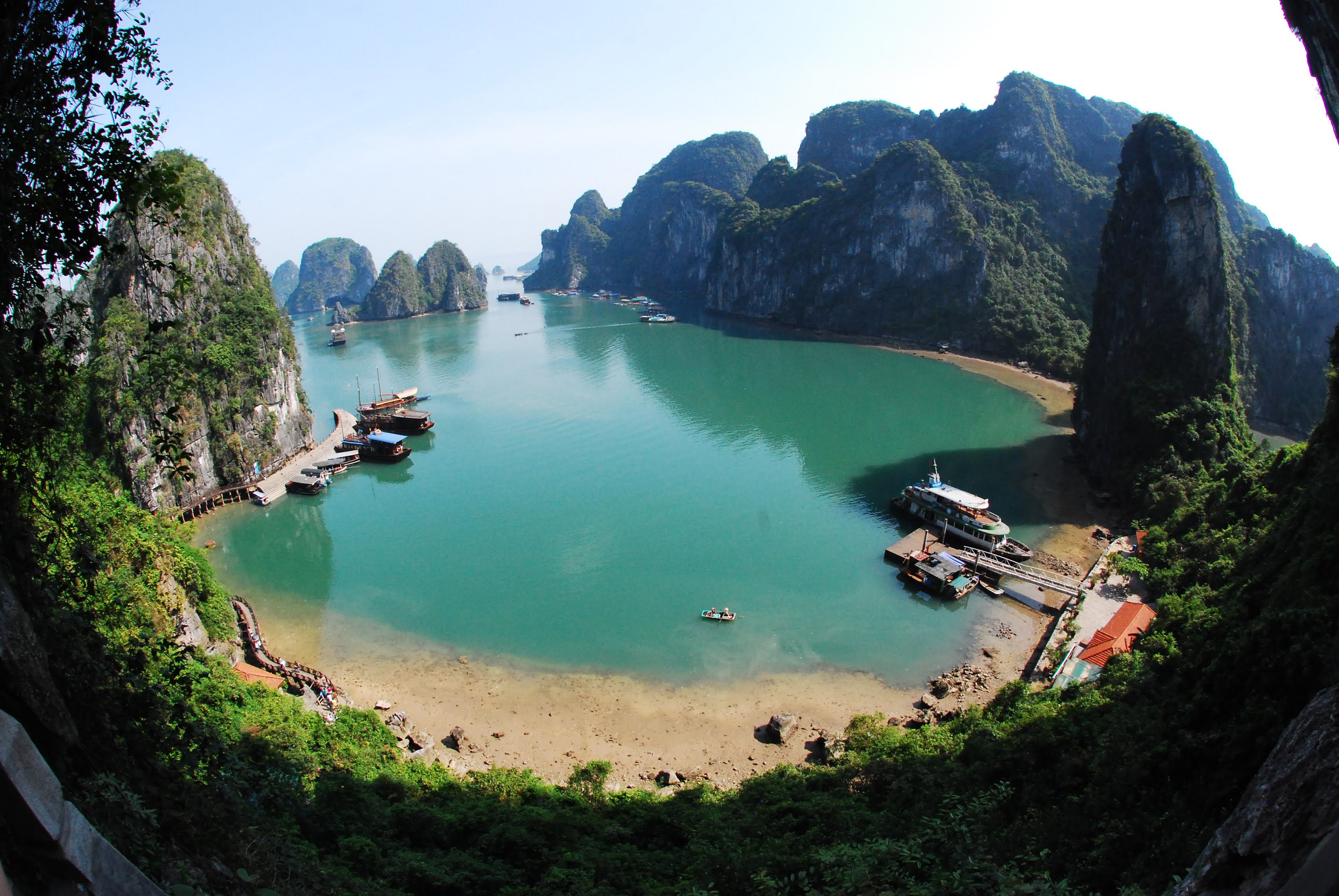 ADV Vietnam Motorbike Tours this time introduces you to Cat Ba island, Hai Phong – a nice tourism place for summer holiday. The island string includes 367 small islands but Cat Ba island or Jade Island is the most popular one. Though known as the pearl of the Gulf of Tonkin for a very long time, Cat Ba still retains many beautiful natural sceneries thanks to its isolation. With the good climate, and average temperature of only 25 degrees, many beautiful beaches and pristine forests, Cat Ba Island greatly fits for tourists and enthusiasts fancying adventures, exploration.Cat Ba Island has a cool,freshweather, so visitors can travel here at any season.
There are two main ways to reach Cat Ba from Hai Phong and Ha Long by speed boat and ferry. From Ha Long, you can take a ferry in Tuan Chau. The last ferry to Cat Ba is at 15h and frequently overloaded, you should arrive early to buy tickets. Or you can also buy tour Ha Long – Cat Ba. From Haiphong, you can take speed boat at Binh dock, fare about 200k/person, only lasting for 50 minutes. Alternatively, take the ferry at Dinh Vu dock, cheaper fares, but lasting about two to two and a half hours.
If travelling by passenger car, take Hoang Long car routing Hanoi – Hai Duong (road No. 5) and Hai Phong. Fare from Hanoi is about 240VND/person, from Hai Phongis about 140VND/person.If moving by private car or motorcycle, ask for direction to the ferry dock and buy a ticket to Dinh Vu dock and to Cat Hai. Then take ferry from Cat Hai to Cat Ba. Route here comprises of quiet, pristine and very beautiful roads. Otherwise if travelling by train or plane, when arriving at Hai Phong station or Cat Bi airport. Get a taxi motorbike or taxi to Binh dock (if moving by speedboat) and Dinh Vu dock (if going by ferry).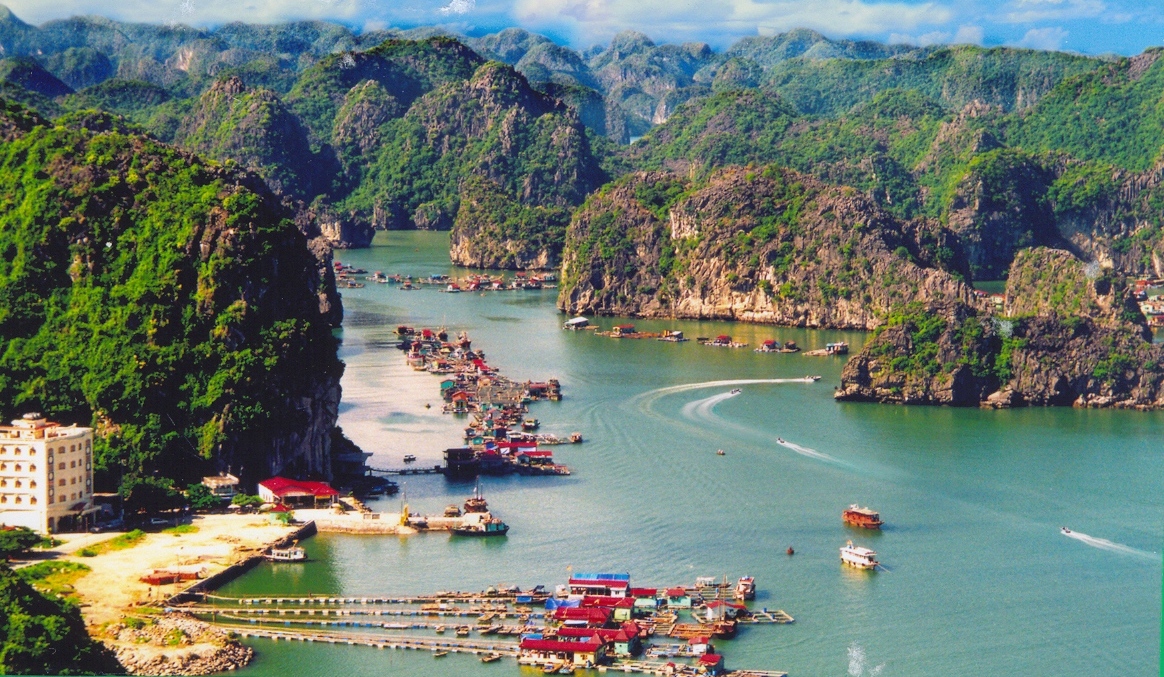 When in Cat Ba, visit some unmissable tourist attractions that include cannon fortresson the top of a high hill overlooking the town, or Lan Ha Bay,similar to Halong Bay with mountains rising on the sea rocks, but Lan Ha Bay has unspoiled white sand beaches at the foot of the mountain stretches – which does not exist in Ha Long bay or the biosphere reserve in the world – Cat Ba National Park with flora, fauna and pristine sights and Cai Beo 7000 year old archaeological area, the oldest fishing village in Vietnam and Monkey Island as well.
Cat Ba is also very famous for adventurous sports, such as kayaking, rock climbing and coral diving. You can kayak to visit Cai Beo fishing village, Monkey Island and sail around Lan Ha Bay. Kayak and hiking tour tickets are sold directly at the agencies in dock, for $8 per kayak including travelling fees taking you to dock. Or you can ride to Beo beach and buy tickets directly at floating boathouses for 100VND/kayak/day.At night stroll around the town center area, café or squid fishing at sea. However boat rental is quite high around 500k/person.
From Cat Ba town center, you can walk or hire a taxi or tram, about VND10,000 to the beaches Cat Co I, Cat Co II and Cat Co III which are not too big but quite reserved and pure water. The beaches connect together via a small trail along the mountainside. Cat Co beach I is quite extensive but often overcrowded, while the Cat Co II and III seem smaller and more deserted. In late afternoon, the tide raises very fast, thus to ensure safety, tourists are not advised not to swim at this time.
Youmight also enjoy fresh seafood famous in Hai Phonglike horseshoe crab, geo-duck, lobster, snapper, squid, garrupa. But remember to ask price before ordering otherwise you might have to pay nonsense high price. Anyway, dishes in Cat Ba generally will cost you much.
Cat Ba has plenty on offer besides beautiful scenery such as very cheap taxi, tram, great food, beautiful beaches and interesting activities for example climbing, kayaking. Anyway, plan to visit Cat Ba one day. Surely you can not forget the wonderful experience with this island.