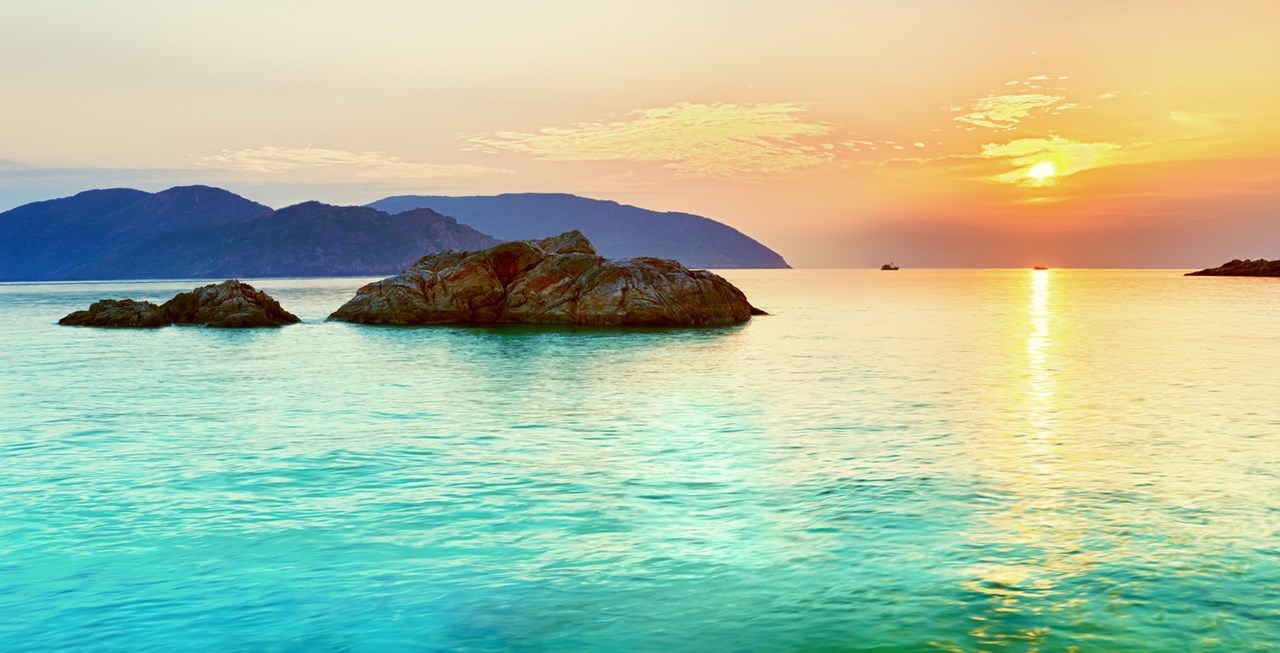 Con Dao is an island offshore of Ba Ria-Vung Tau province, 97 miles from inland. Today ADV Vietnam Motorbike Toursand Dirtbike Travel recommend you spend good days here as this island is a splendid combination of heroic history whilst gifted of resplendent beauty. Frenchman turned this place into a "hell on earth" to torture Vietnamese political revolutionists with the tiger cage system. However, it is one of the most alluring destination these days. Journey to the nature island with beautiful beaches and fresh feeling of tropical Sea will become those most memorable moments for a vacation.
Tourists might come here by plane or boat, while plane would be much more convenient time-saving, and not really an adventure travel by boat allows you to take time and enjoy the charming sea. Especially at early morning when the sun just rises from horizon line, the mild sunlight rays sparkle above sea surface, and the water shimmers spreading the sun light across, reflecting the blue clear sky, this spectacular scene might make you speechless.
You should go to Con Dao from October to April. There are also two seasons in Con Dao, not much different from Saigon. Hence, the period from October to April is the dry season, thus very suitable for travel.
Coming here, you can visit chalet of the island lord. Formerly this is the resident and working place of the Island lord, tourists can learn the history of Con Dao through artifacts, antiques, pictures and documents. Or Phu Son, Phu Hai Prisons where there still the traces of thousands exiled communist prisoners in Rice grinding Tunnel, Dark compartment, even French tiger cage system where the brutal tortures occured, comprising of complex internal mazes, to disorient political prisoners. And paying a tribute at Hang Duong Cemetery that is the burial place of thousands of revolutionaries and patriots Vietnam through generations from 1862 to 1975. It is also the burial place of Ms. Vo Thi Sau. And many other well-worth visiting spots.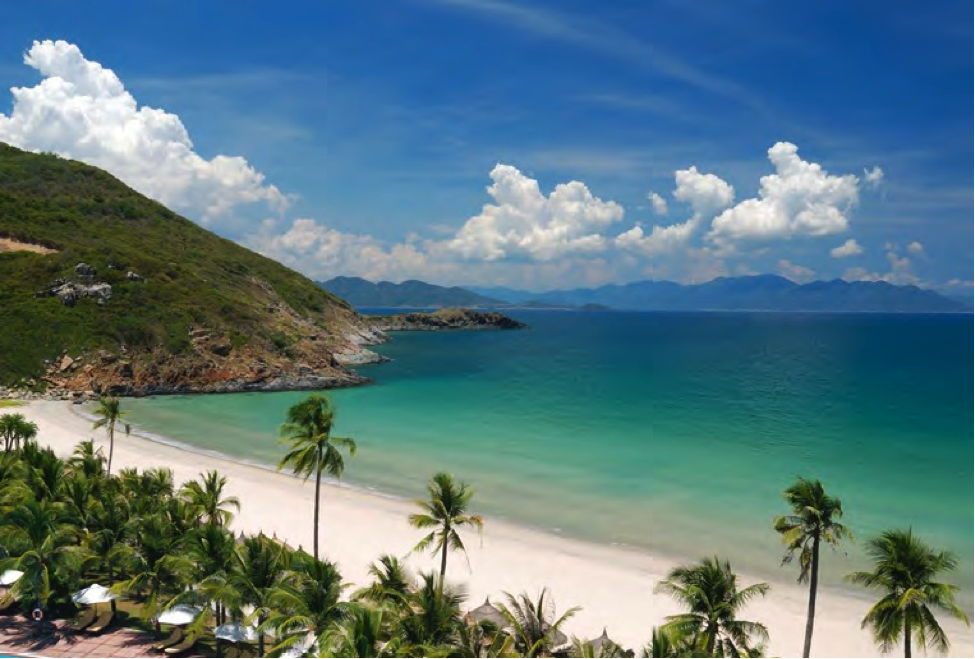 Besides, Con Dao's bestowed unspoiled nature will suit your taste. From the district center in the direction of Ben Dam Bay about 15 km, along the trip, visitors will admire the natural beauty of mysterious islets of Con Dao with various rocks, emerging in the winding road of the sea. Ben Dam Port: Lay in Ben Dam Bay, covered and protected around by mountains and islets. From the port, visitors can experience the daily life scenes of local fishermen here or immerse themselves with beautiful natural island of Hon Ba and Hon Vung nearby. If youre lucky enough to see Bai Nhat, a beach normally immerse under water and only appears at low tide therefore not many visitors have opportunity to see this beautiful white sand beach.
Also visit Pearl farming facility in Con Dao to learn the process of culturing and admire the beautiful pearls.Visitors can delightly swim and enjoy the cool waters at Dam Trau Beach or sightseeing Suoi Nong Beach which still retains wild features of the tropical waters with flat white sands and a rare mangrove ecosystem.
On the whole, the meaningful visit Con Dao to learn its history and show a profound gratitude for the national hero who sacrificed and laid down on this heroic land while bathing, absorbing in the cool, fresh, clean sea water surely bet ideal for your holiday.