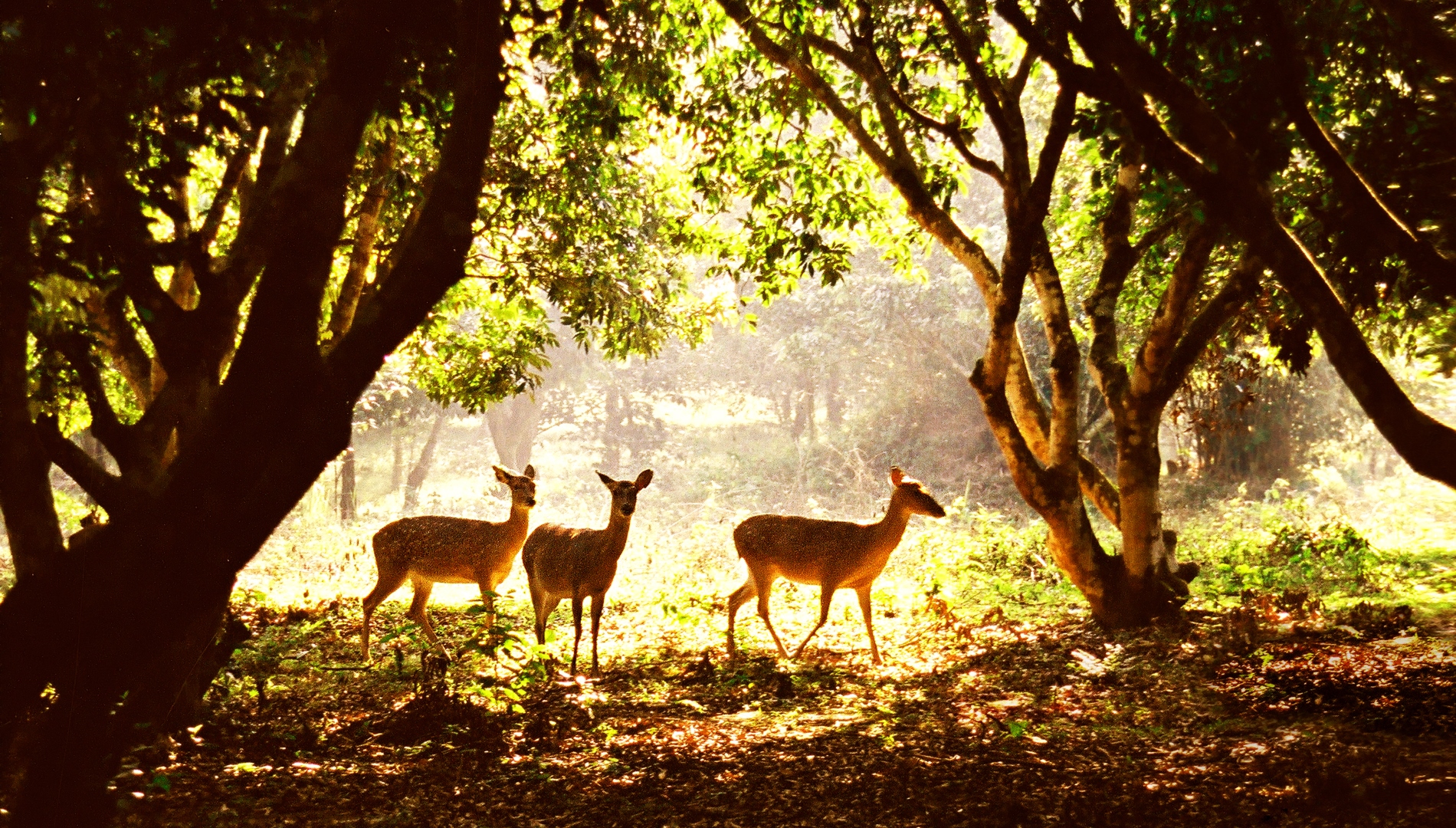 Cuc Phuong National Park
Cuc Phuong National Park is located in the province of Ninh Binh, 120km from Hanoi to the southwest, due northwest 45km from Ninh Binh city. Cuc Phuong covers an area of 25,000 hectares, adjacent to three provinces of Ninh Binh, Hoa Binh and Thanh Hoa. Featuring a tropical rain forest, Cuc Phuong roles as a vast natural preservation and homes a rich flora and fauna, including many species of rare plants and animals. Trachypithecus Delacouri primates are very beautiful and rare that has been chosen as the symbol of Cuc Phuong National Park. Join Vietnam Motorcycle Toursnow to see with your own eyes this evergreen region.
You may travel to Cuc Phuong by bus or motorbike. If otherwise travelling by car, simply head to car station and take the ones routing Nho Quan – Me, it will lead directly to Nho Quan and when arriving Nho Quan, take bus to Cuc Phuong, the distance is further 10km. Or you might drive motorbikes from Hanoi, taking the Highway No. 1A toward Hanoi passing Ninh Binh city an addition 5km, then turn left to Hoa Lu ancient citadel, overcome Bai Dinh tourism complex, Dong Chuong lake and finally reach Cuc Phuong. Otherwise from Ninh Binh, follow Highway No. 1A toward Hanoi to Gian Khau junction turn left move along Highway No. 12A, through the town and then turn left after travelling in Nho Quan by 2km toward Cuc Phuong. The route is lovely of jungle beauty and floral paddy fields.
From Thanh Hoa city, just follow Highway 1A toward Hanoi, near Bim Son town by approximately 3km – 4km, turn left, to Cat Street intersection, and turn right, to Trai Ngoc junction turn left into Cuc Phuong. From Hoa Binh town, move along Highway 12B toward Nho Quan town, 2km from Nho Quan town and then turn right into Cuc Phuong.
Cuc Phuong is the most beautiful in dry season from December to April, when the rains have been replaced by sunlight and breeze. You should change plan to Cuc Phuong on rainy days because of wet forest, lots of mosquitoes and leeches will damn your trip. Here, visitors admire the millennium year old trees, the ancient plants, those beautiful rare birds, unique colorful butterflies and diverse mushroom kinds. With a rich ecosystem, Cuc Phuong trips are suitable for relaxation, sightseeing, studies and exploration. There are many ways to entertain amidst a vast open cool space of hundreds of thousands plants.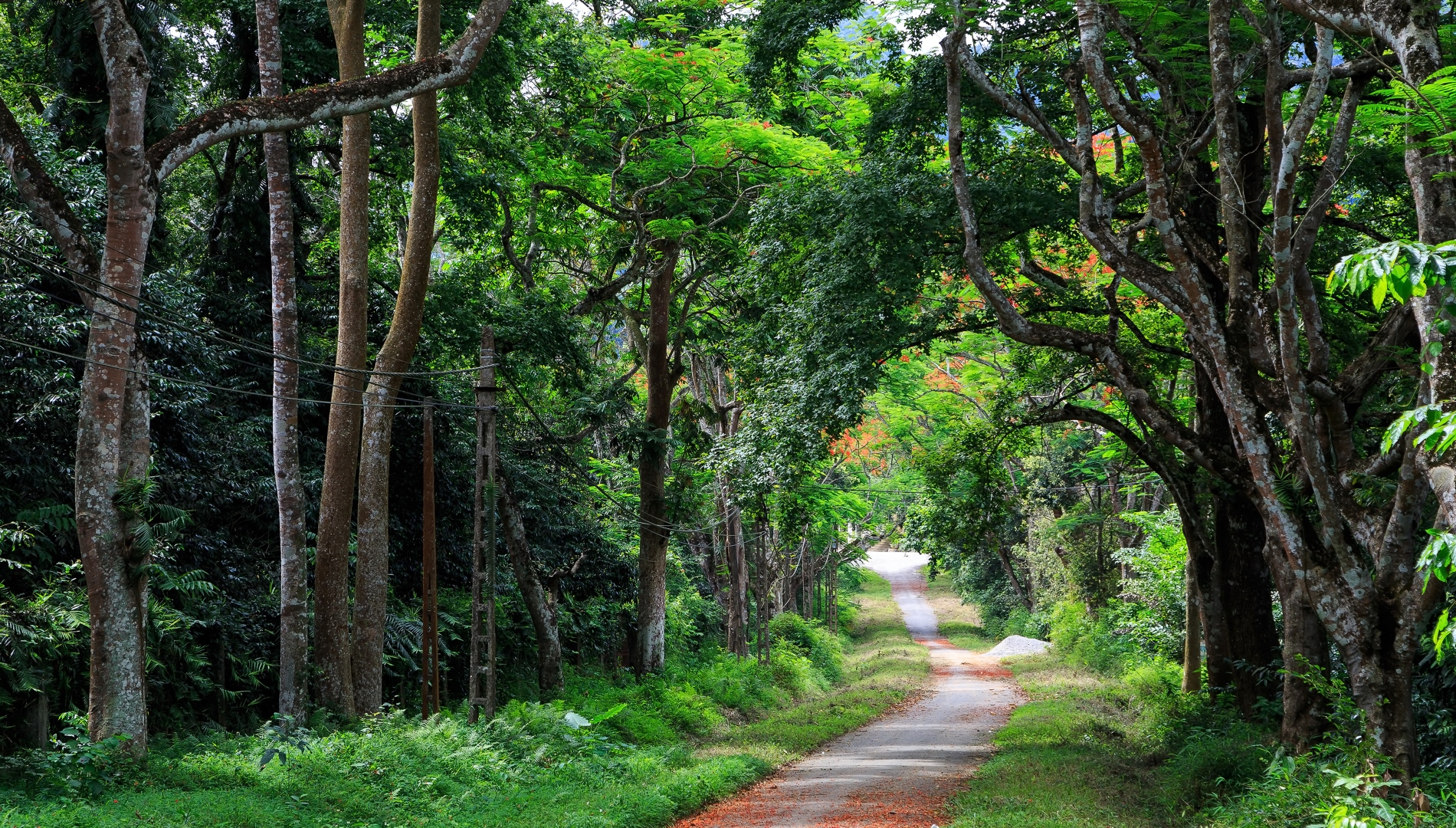 Besides, there exists an abundant spots for instance, Cuc Phuong botanical garden, this area is designed to rare plant species of Cuc Phuong, Vietnam and the World. Endangered Primate Rescue Center, commissioning to save rare primate species. Cave of Prehistoric Man, a remnant and tomb of prehistoric man. Con Moong Cave, being selected as a permanent residence by prehistoric man. Crescent Moon Cave, locating deep in the forest, from the cave looking outside there is a view of crescent. Or the Dracontomelon duperreanum reaches 45m height.
Tourists might also participate in camping activities and walking along the small trails, finding for the rare species in the dense forest. Besides there are other captivating activities, such as cycling through the forest, joining a bird watching tour, visiting the old cave or trekking through the jungle. Even visit Muong tribe locating by the romantic Buoi river with its unique traditional culture, the low-floor house or grass thatched foil, the weaving loom handcrafting garish brocades.
Note to prepare for a short picnic enabling you to have a party in the forest. If having time, you should go on weekend, or one day and a half to spend the night in the woods. There is not much food here, so you should prepare an adequate amount for two days.
Temperatures in the woods at night and early morning is often cold, you should wear a thin sweater and jacket to cope with the cold and the frost. As well as bringing anti-bug cream if you don't want any insects bothering your journey.
Vietnam Motorbike Tour to this jungle after a busy week seeing wild animals as well as learning the culture of indigenous people would be a fascinating and relaxing trek for those who love to discover and enjoy yourself in nature.