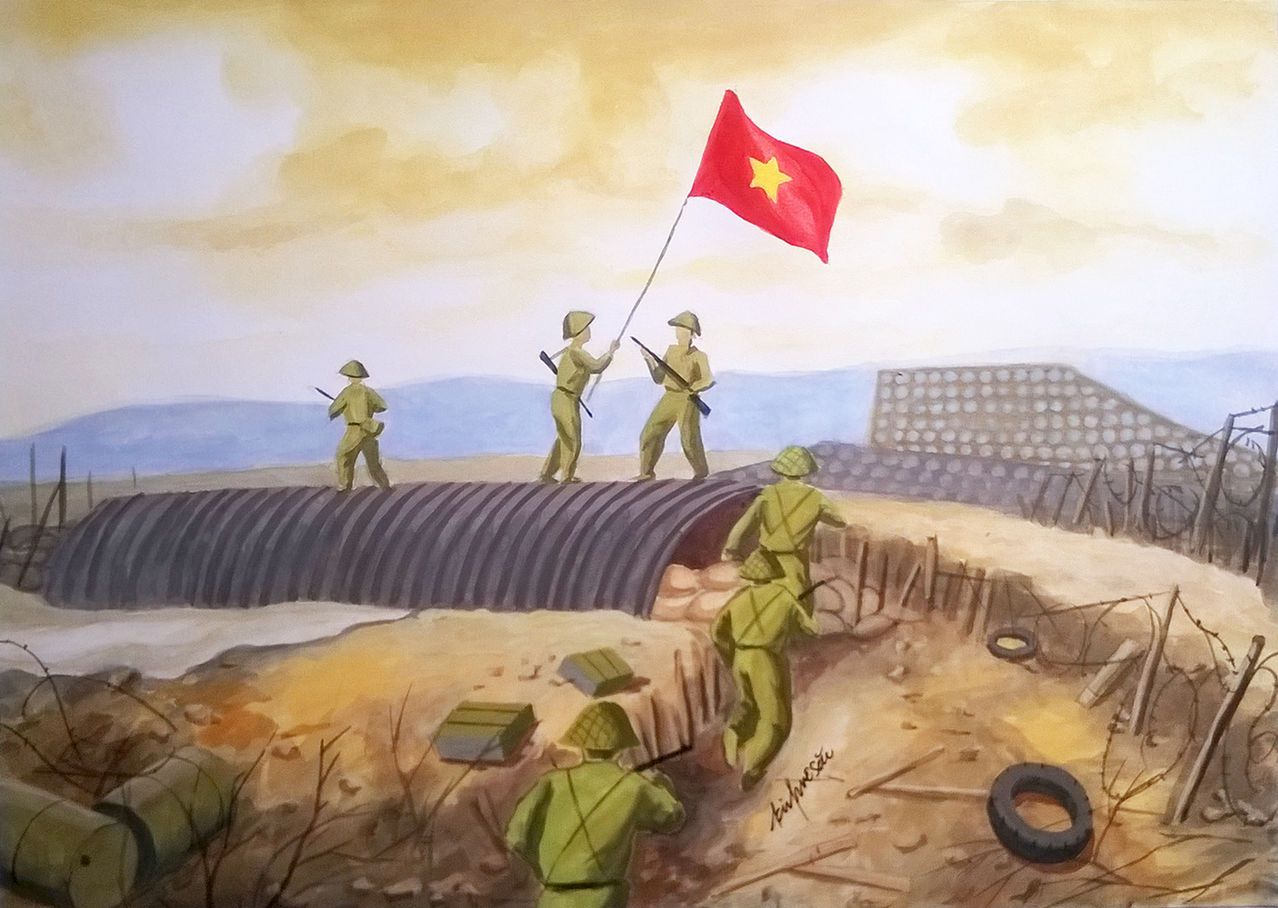 Join our Vietnam Motorbike Tour to visit Dien Bien – a former ferocious battlefield. As the war ended for more than sixty years and Dien Bien Phu now becomes a tourism attraction. People often choose more glamorus and seaside destinations for summertime or relay in high-end resorts, however, the trip to Dien Bien Phu not only brings you good insight into the glorious history but also the peaceful, ardent beauty featured Tay Bac land's charms.
Dien Bien is nearly 500km from Hanoi, and you might travel here by car, coach, plane or Motorcycle Tours Vietnamoffering the participants fun and full-of-experience trek in the route National Highway No. 6 to Son La, across Pha Din pass, through Tuan Giao and then from highway 279, move into Dien Bien. Because the tourism generally has not developed here as much as other nearby places like Moc Chau (Son La), Hoa Binh, landscape still remains intact and thus is the grace touching everyone's heart.
Travelling to Dien Bien Phu forefirst must visit historical sites. This place is known worlwide as the most important and strategic base of powerful French Union's French Far East Expeditionary Corps against Viet Minh communist-nationalist revolutionaries. The resplendent time now leaves its traits via lots of relics
Dien Bien Phu Campaign Headquarters which locates in a primeval forest in Muong Phang commune, Dien Bien district, Dien Bien province, 25km away from Dien Bien Phu city due east. This was place for leaders of Vietnam army to gather and anticipate the forwarding plans based on the current situation. To come here, visitors must travel by car, cross many rugged and steep winding and twisty curves. The observatory spot on high mountain peaks above 1,000 meters allows you to know activities down the Muong Thanh valley.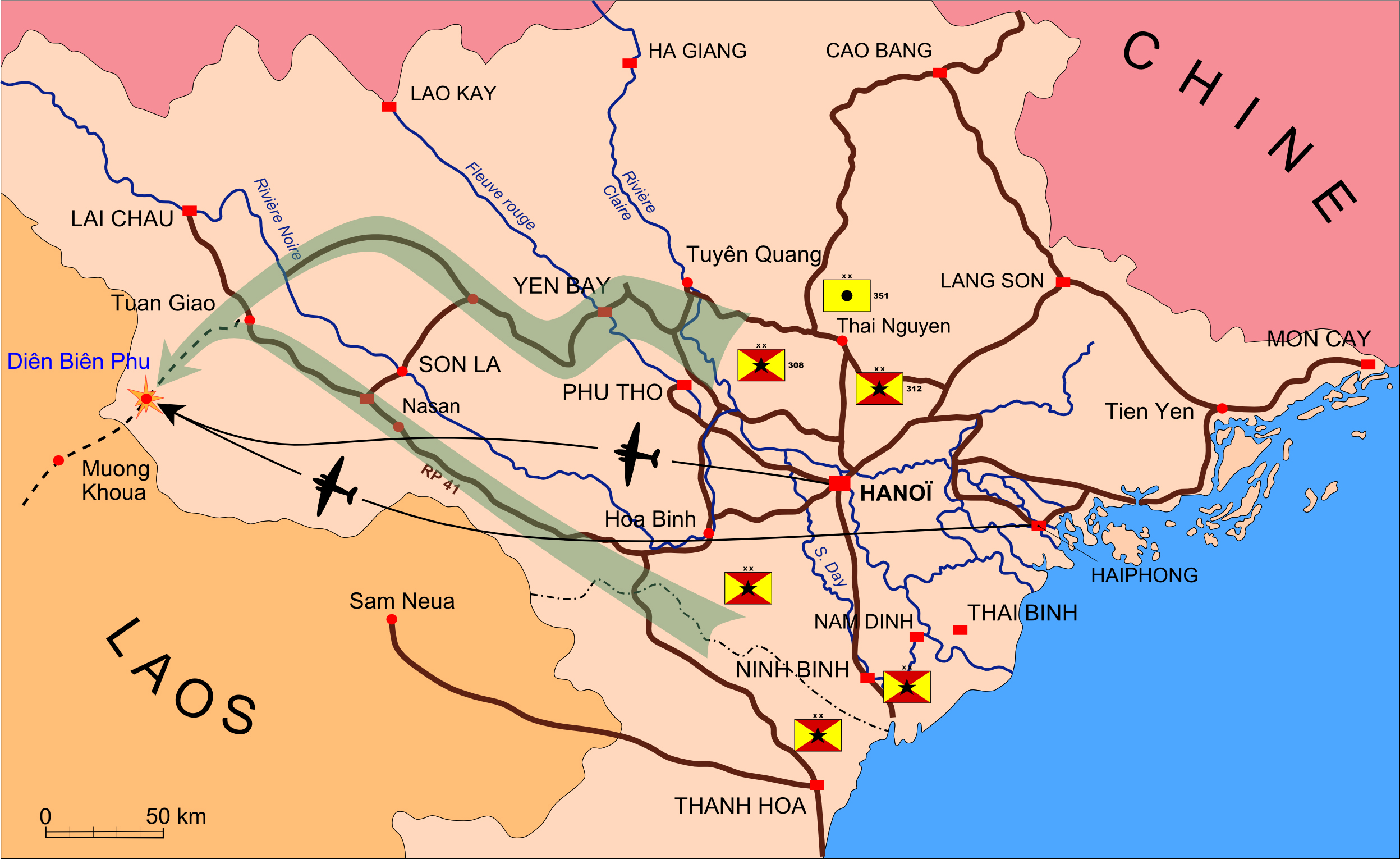 Dien Bien Phu Victory Museum is opposite to the martyr cemetery on the hill A1, city center of Dien Bien Phu, Dien Bien province. It was built in 1984 on the occasion of the 30th anniversary of Dien Bien Phu historic victory. In late 2003, Dien Bien Phu museum has upgraded and renovated the display area. Until now the museum has 5 zones with 274 exhibits on display and 122 pictures on five main topics.
Bunker of General de brigade Christian de Castriespositions in central Dien Bien Phu entrenchment, Muong Thanh valley field, Dien Bien district, Dien Bien province. The structure and layout of bunker remains unchanged. We may see the top of the bunker from a high hill. Sourrounding there is a shielding barbwire fence and four tanks. The bunker is 20m long and 8m wide, with an iron dome and sandbags atop the bunker. Previously a trench connected the bunker with blockhouse on Hill A1.
Hill A1in Muong Thanh ward, Dien Bien Phu city, Dien Bien province is the most important base entrenchment in Dien Bien Phu. It stretches Northwest – Southeast, and Northwest top of above 490m, Southeast above 493m. Visitors will see at the top of the hill A1 Northwest monument was built in the style of "Three mountains", higher in the central and lower by its sides.Beside the monument is a 18-ton tank and the funnel-shaped hole as big as a shallow pond. This is the hill of victory showing tenacious spirit of Vietnamese people, contributing to the resounding victory that rocked the world and has now become immortal.
Besides, there are various natural sites for you to experience in an original way. What about riding a horse on Pha Din pass while startling passer-by? Sure noone ever done such thing. Phan Din borders Son La and Dien Bien, stretching 32km, with rough and protruding terrain. Pha Din in local means sky and earth. According to an old legend, this is the border between heaven and earth.With an altitude of over 1,000 meters uphill and downhill, winding path, protruding, erecting cliff at one side, the other side is deep chasm, many dangerous "bendings". Riding on Pha Din pass is an exciting tour for visitors in the majestic natural landscape.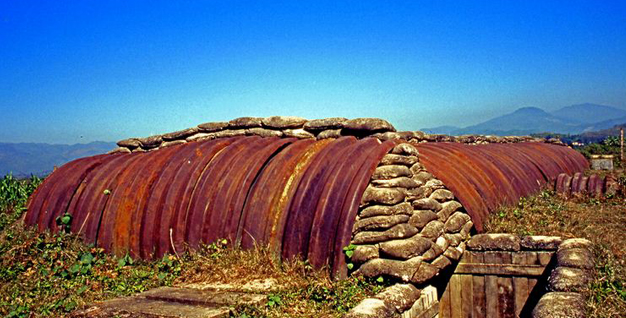 Muong Thanh paddy field,Dien Bien is considered the most extensive at an altitude of more than 400 m above sea level, Muong Thanh field stretches over 20 km with average width of 6 km. Lying in the basin of Dien Bien, it is like a barn filled with massive corn and rice. Since late September, in the rice harvest, Muong Thanh basin began ripening, dwafting fragrant rice floral. A familiar scene of the northern plains stretching to horizon surrounded with mountain ranges.Not only famous for the vast area, with favorable farming conditions, Muong Thanh field also gives rice pure as pearl especially delicious with natural fragrance, white, sweet and supplerice. Rice grains have brough furtile richness to Muong Thanh field.
Pa Khoang lakeis in Muong Phang commune, Dien Bien district, Dien Bien province, nearly 20 kilometers from Dien Bien Phu City, adjacent to Highway 279.Pa Khoang lake locates in a natural scenic area, flickering with the clouds. Winter mist creates a magical landscape, looming far are the ranges of mountains, lovely small cottages. In summer atmosphere here is very pleasant with cool southern winds. In the reservoir area, the ethnic minorities Thai, Kho Mu still remains the traditions, identities of Northwestern people.
Shrimp cave bridgeis formerly known as the most beautiful cable-stayed bridge in the Northwest, linking Muong Lay (Dien Bien) and Phong Tho, Sin Ho of Lai Chau. Because there were so many shrimps here, the bridge is named as shrimp cave. The bridge was built in 13 years from 1960 to 1973. It is a focal point for the North West. Due to the majestic and pristine beauty, Shrimp Cave bridge has become a popular destination for phuot travellers.
Muong Lay is the northern gate of the Dien Bien connected to Lai Chau province.Muong Lay on the banks of Da River connected by a long bridge, under the vast hydropower reservoir creating an extremely attractive eco-tourism landscape on the mountain below the lake just like a Halong on land. In the future, Muong Lay deserves to become a tourist center of northern Dien Bien Province, an ideal stopover of tourism to Northwest arc.With a cool and fresh climate of the northwestern mountains, Muong Lay is the crossroads of the earth and sky and mountain rivers, the past and present. Aggressive Da River here becomes gentle, smooth and immensive blue giving a very comfortable feeling, soft and almost being reconciled with nature, earth, mountains and river.
In all, Vietnam Motorcycle Tours reviews Dien Bien to be the harmonization of glorious history, excellently captivating beauty and thus gives you wonderful trip. Coming here to feel the ecstasy at remarkable sites, natural spots and inhale the pure, cool air. Bet you won't regret.