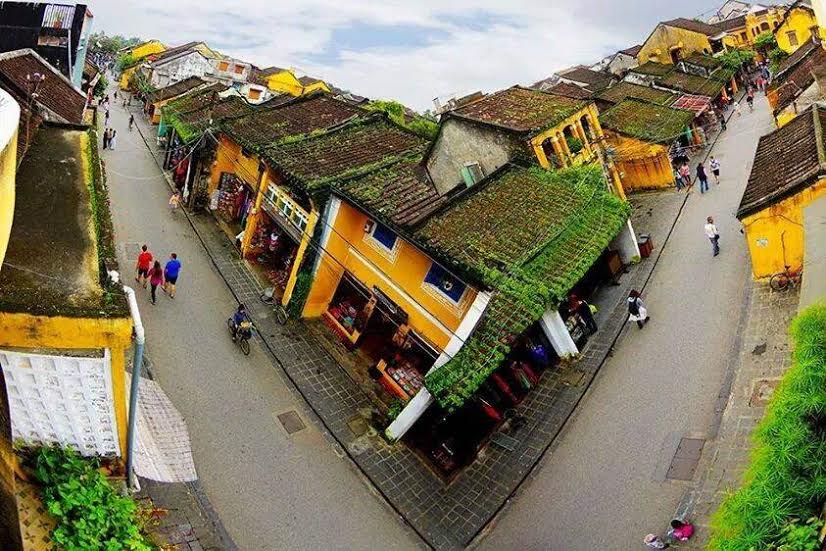 ADV Vietnam Motorbike Tours and Dirtbike Travel honorably suggest you a rustic, simple and poetic Hoi An. It is located downstream of Thu Bon River in Quang Nam Province, a famous tourist city with a common name Hoi An ancient town. Coming here you will immerse yourself in the traditional cultural space of ancient villages such as Kim Bong carpentry village, Thanh Ha pottery village, Phuoc Kieu bronze casting village and its adorable beauty.
In addition to the cultural values via architectural diversities, Hoi An still preserves a great intangible cultural basis. The daily life of the residents with the customs, religious activities, folk art, cultural festivities with romantic natural landscape, specialty dishes, etc make Hoi An increasingly more attractive to foreign tourists.
Best time to Hoi An is from February to April every year, when there is sparsely rain, pleasant climate. It also eases of the scorching and suffocated summer. The rainy season lasts from October to November which brings high humidity and heavy rainfall.
If possible, visit Hoi An on the monthly full moon occasions to attend radiant nights in this old town. You will admire those glowing red lanterns strung across the streets, a typical scene of Hoi Anatits celebration.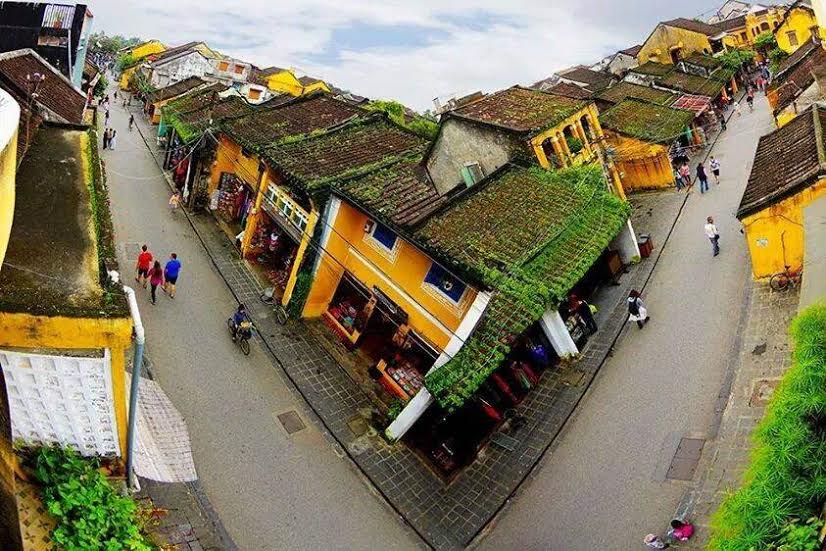 How to reach Hoi An
Hoi An belongs to Quang Nam province but the nearest airport is in Da Nang which distances Hoi An by 30km. Currently Vietnam Airlines, Jetstar, VietJetAir all provide routes from Ho Chi minh city and Hanoi to Da Nang. If you want to have a good deal, better to reserve from 3 to 6 months.
Other Vehicles: Cars, trains
From Hanoi or Saigon trains are available to Da Nang, ticket prices range from 400,000 to 1,200,000VND depending on type of train or seat. It takes 14 to 20 hours to reach Da Nang from these two cities by train. In return, you can enjoy the beautiful scene along the rail track.
Passenger cars cost you about 400,000 – 500,000VND. Moving time will last from 18 to 20 hours from Hanoi or Saigon to Da Nang.
From Hanoi you might stop at the station in Tam Ky (Quang Nam), and take car to Hoi An.
If from Ho Chi Minh City you can choose the passenger car heading north or Da Nang which shall pass and stop in Hoi An.
From Da Nang to Hoi An you may choose either way:
Highway No. 1 due south about 27 kilometers to VinhDien Road and turn left thenmove further 10km you will arrive to Hoi An.
The second path closer, more deserted is from the center of Da Nang overpassing the Han River bridge, on interprovincial highway Da Nang – Hoi An, stretching about 30km.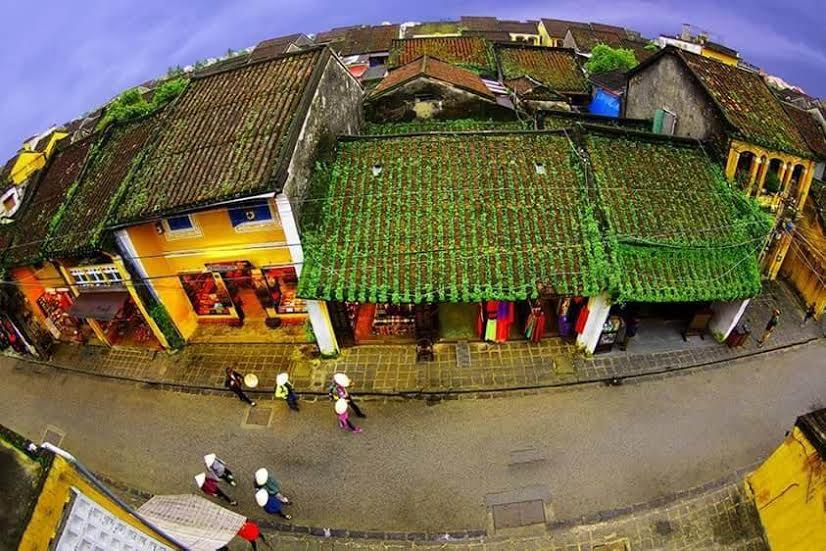 Vehicles in Hoi An
Hoi An has all kinds of transport service such as bus, taxi, motorcycle taxi, cyclo, motorcycle with rental charge from 120,000-150,000 VND/day.
But the most fun when visiting Hoi An is to walk or hang around by bicycle to feel the special features of this place. The rental charge is 40,000VND/day.
Some places you should not miss in Hoi An including Chua Bridge harmonious texture, decoration and architectural styles of Vietnamese, Chinese, Japanese, and Western. Museum of History – Culture that exhibits 212 original artifacts and valuable material ceramic, bronze and iron, paper, wood, reflecting the stages of Hoi An development. Hoi An handicraft workshop displaying most of the traditional handicrafts of Hoi An and Quang Nam as mat, cloth, pottery, lacquer, exquisite and unique handicraft products or Cua Dai with beautiful white sand beaches, clear blue water, shimmering waves and available fresh seafood shops at a reasonable price. An Bang beach, the wonderful purity, pristine beauty of the sea at dawn. Thu Bon river's beautiful sand dunes, lush paddy fields, picturesque mountains and the haunted sunset on the Thu Bon River. Thanh Ha, a thriving craft village, famous for ceramic items ranging utensils, such as cups, bowls, jars, jars, vases, bowls, animals in various shapes in a variety of designs, colors and especially lighter than the same products of other localities.
Also enjoy special dishes such as Pho Hoi chicken rice, Cao Lau (great mixture of noodles, pork meat, and local greens). Steamed rice paper – fried mussels. Water fern cake, Quảng style noodle, Wonton, Rice paper (Rice flour rolls/steamed rice paper), Hoi An pancake, etc.
In our Vietnam motorbike tour to the old trading port among once-mighty empires, the convergent land of Champa, Sa Huynh, Dai Viet cultures, arrive here and you will feel as if you're on a historical journey meanwhile nurturing your savor by those tasty specialties.
Contact ADV Vietnam Motorcycle Tours and Dirtbike Travel if you need more info for your next holiday