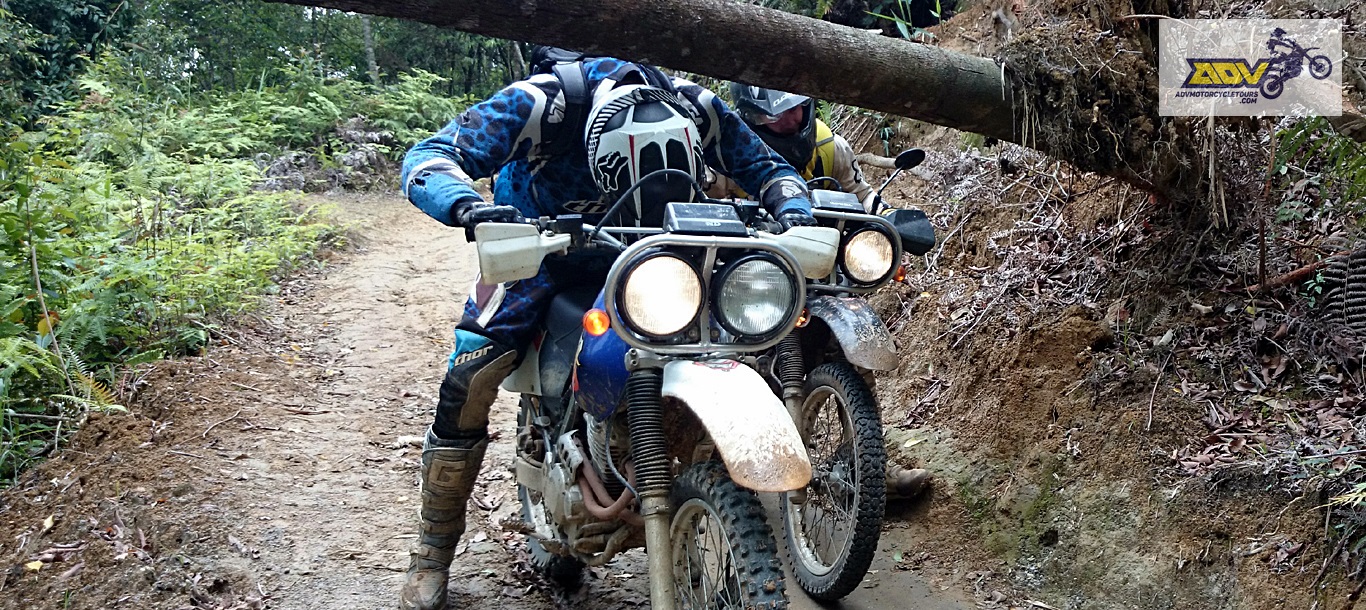 With 15 years experience in organizing Vietnam motorbike tour, we have drawn some useful tips on how to reduce the risks on the way. All of these tips are collected from Traffic law, traffic culture, local habits or simply, through advice, feed-backs, suggestions from experienced riders joining our Vietnam motorcycle tours before. Perhaps, these tips are not enough but useful if you can spend your time on reading them. We welcome all people who want to share their tips on safe riding with us or motorbike community.
USING HORN AND TURN SIGNALS REGULARLY DURING VIETNAM MOTORBIKE TOUR

In Vietnam, it is common to use horn when joining traffic, so it is not impolite when you do it. Most of people use the horns when they want to pass the previous bikes, turn or ride into an out of sight curve. So, please do not hesitate to use horns when riding in our country.
However, local people living in the mountainous region of Vietnam rarely use turn signals when turning although it is illegal. Therefore, please concentrate when joining traffic in this region so that you will not be surprised when someone turns suddenly without any signal.
SPEED LIMIT
Like the other countries, all means of transportation are restricted the speeds when taking part in traffic in Vietnam. To motorbikes, the speed limit when riding inside the town is under 50km/h and under 60km outside. In addition, at the beginning and the end of each town, there are always many signs announcing that you are going in and out of towns. And also there are many other limited speed signs on the way that you have to obey. Please do not be surprised when you see limited speed sign of 80km/h and 20km/h only far from each other just a few dozen meters. It is Vietnam traffic style.
If you take part in our vietnam motorbike tour, just simple rule has to obey – follow tour leader.
RIDING BEFORE OR AFTER TOUR LEADER OF ADV VIETNAM MOTORBIKE TOUR

When doing our vietnam motorbike tour, you should not ride before the tour leader on National Road. However, when riding into the trail, you can ride as fast as you want if the tour leader allows you to do so. But, please be well-noted that:
If you see and think that no one riding beside, before or after you accept your companions, so do the local. And of course, they will ride very fast. They ride without using horns, turn signals and no observation. Sometimes, they ride when they are drunk. Also, cattle and poultry are also very friendly with riders and sometimes, they run to me suddenly. So, please ride carefully and concentratedly, do not ride too fast and try to keep the distance and reduce the speed when you see the turns, crossroad or something can jump out from somewhere.
Always stop to wait for the tour leader and other companions when you see the t-junction, crossroad or any turn that you do not know they will lead to where.
GETTING LOST IN OUR VIETNAM MOTORBIKE TOUR ?

We sometimes fall into these bad cases like that.
If you get lost, of course it is very rare to happen, please do not be afraid because you are riding in a very safe country and the local are very friendly. Moreover, remember that you are riding with tour leader of ADV Vietnam Motorbike Tour and he was trained to solve this situation. Do not cry because we can not hear that for we are very far from you and busy for reaching you. So, please keep calm and do as below:
Turn back to the point that you think you got lost from there. We will come back to take you of course.
After 1 hour, if no one comes back, that means you did not come back at the right place. So, please think again and ride to any place nearer the starting point where you can find it more familiar with you. If it is still not correct, please borrow cell phone from the local to contact us or ask them to talk with us to identify the place you are standing.
FEEL SLEEPY DURING THE RIDE ?

We think that it only happens when you are riding on-road and it is very dangerous because there are so many people joining traffic with you. So please tell the tour leader that you want to have a short rest. A snap of 10 minutes, a cold drink or a cup of tea will help you regain alertness. Please always remember that DO NOT RIDE WHEN YOU FEEL SLEEPY.
DRINK DRIVING
Remember that no alcohol when joining traffic. If you drink too much, you will loose your control. If you drink just a little bit, you will feel sleepy. Please be alert when riding, beer is for evening.
RIVER CROSSING IN OUR VIETNAM MOTORBIKE TOUR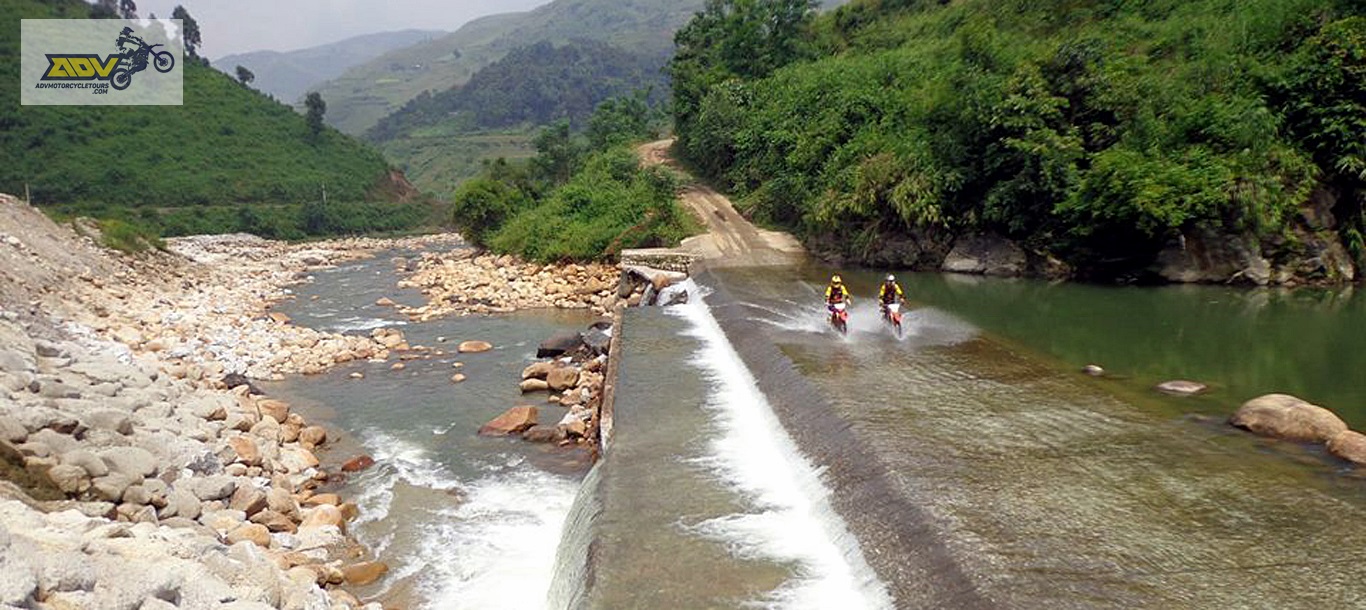 This situation happens alot in our Vietnam Motorbike tour for sure.
If you are the first rider to cross the river, please carefully check the depth of the river and the obstacles beneath the surface if the water is clear enough. Then, choose the most suitable way to ride through. If the force of the water that flows through you is too powerful, please carefully ride on the bias to cross-flow of upstream.