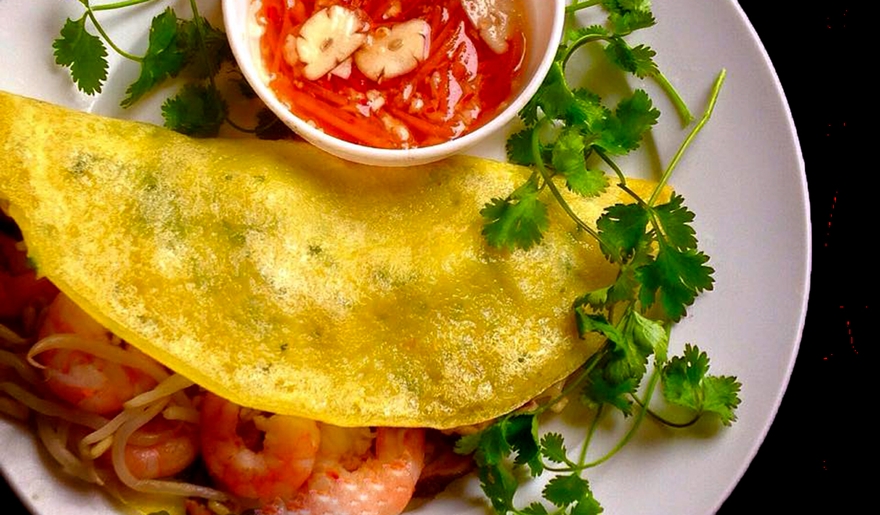 Cuisine is one of the main factors that attract international visitors to Vietnam. There are many Vietnamese dishes deserved to be loved and praised. And before or after getting the North Vietnam motorbike tour, riders should put the preconceptions aside to discover the tastes and flavours of Vietnamese cuisine in Hanoi. Here are some traditional dishes visitor should know.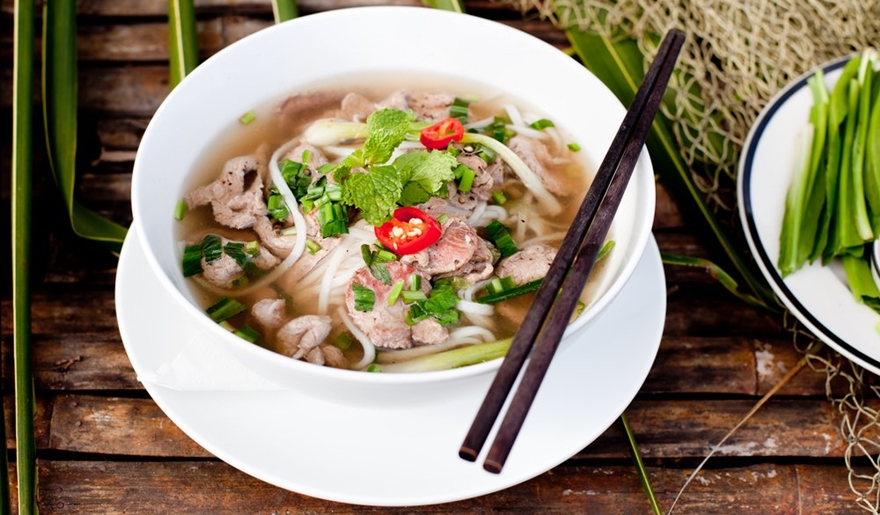 Pho
This is one of the dishes most foreigners love to eat when visiting Vietnam. Business Insider also recommends that eating noodles in Hanoi is a must-have travel experience in life.
In addition to the good taste, Pho is also affordable – around 2$ for a very big bowl. In it, the rice noodles are served with broth simmered from bone, added with thin pork, beef or chicken slices, served with a little vinegar, chilies or herbs depending on each person's taste.
This dish has been also brought by many Vietnamese to other countries. Almost in every country having Vietnamese community, you can also find at least one Pho restaurant.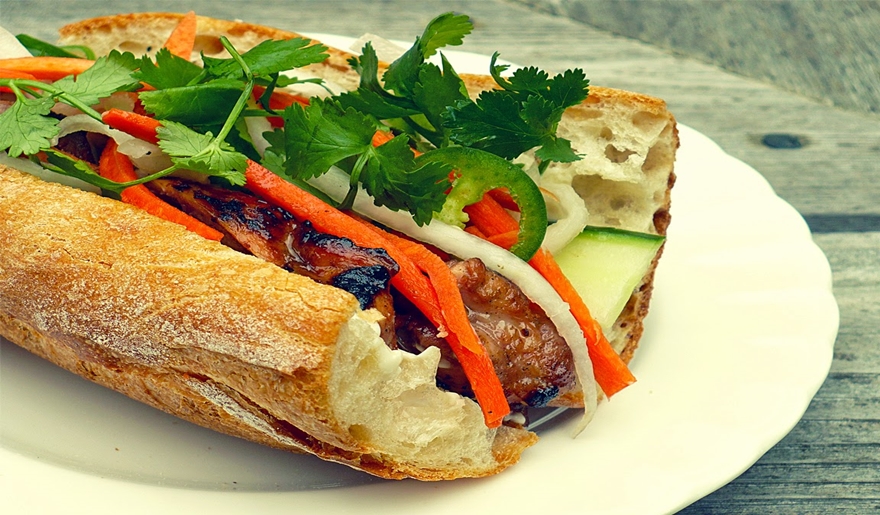 Bread
Bread is a typical example of Vietnamese cuisine and well known as the best sandwich in the world, the queen of street food. It is a blend and harmonious combination of ingredients, spices and cultures.
Bread is made with crispy crust and rich things inside such as few slices of ham, pork, pate, baguettes, mayonnaise and fresh vegetables like coriander, cucumber, and carrots. All people can find a type of bread suitable for their taste.
Vietnamese bread seems to be the most convenient choice of Vietnamese people and foreigners for their breakfast, lunch and even dinner.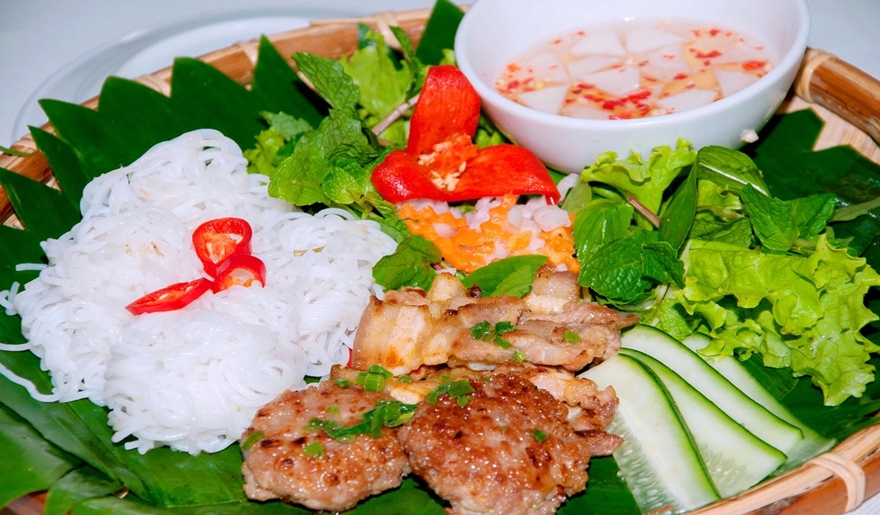 Bun Cha
Former President Obama and Chef Bourdain enjoy Bun Cha in Hanoi and praise the dish a lot. However, this dish has been the foreign visitors to Vietnam favorite for a long time.
Bun Cha includes Vermicelli noodles, barbecue pork roasted on the charcoal, fried spring rolls, served with vegetables, sweet and sour sauce with sliced green papaya and carrot.
Nem cuon: The thin layer of rice paper rolls wrap outside the herbs, shrimp, pork or beef, rice vermicelli then dip with sweet and sour sauce. Southern versions include pork, green bananas, carrots and peanut sauce.
This dish is rated by food experts because of the perfect balance between flavor and ingredients.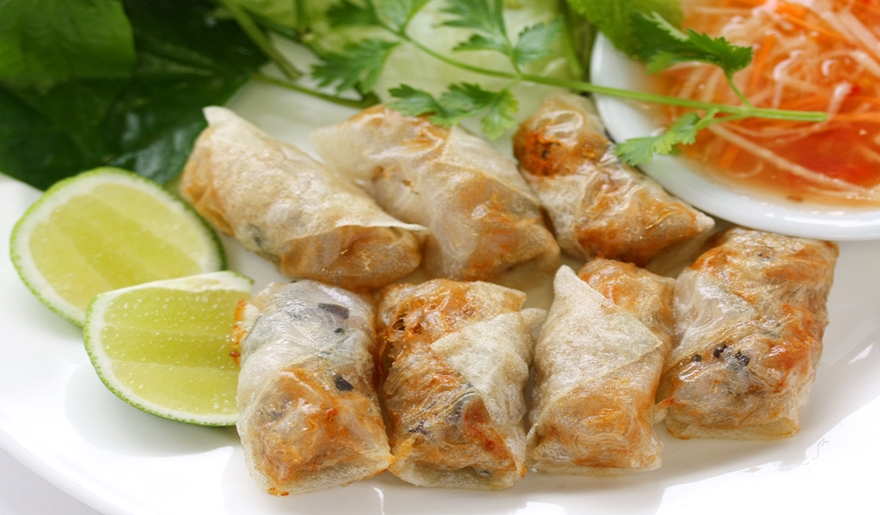 Spring Roll (chả giò)
The dish is very well-known and appears nearly in the all menus of from small to big restaurants. There are so many ingredients used to make spring rolls: egg, lean minced pork, cat's ear, bean sprouts, carrot, small spring onion, pepper, salt … all ingredients are mixed thoroughly in a big bowl before being wrapped with rice paper into small rolls. All these ingredients have to be cut in small.
These rolls then are fried deeply in a pan of cooking oil till the rice paper coat turns into golden brown color and very crispy. You should eat the rolls when they are still hot. The dipping sauce makes a very important role to the deliciousness of the dish.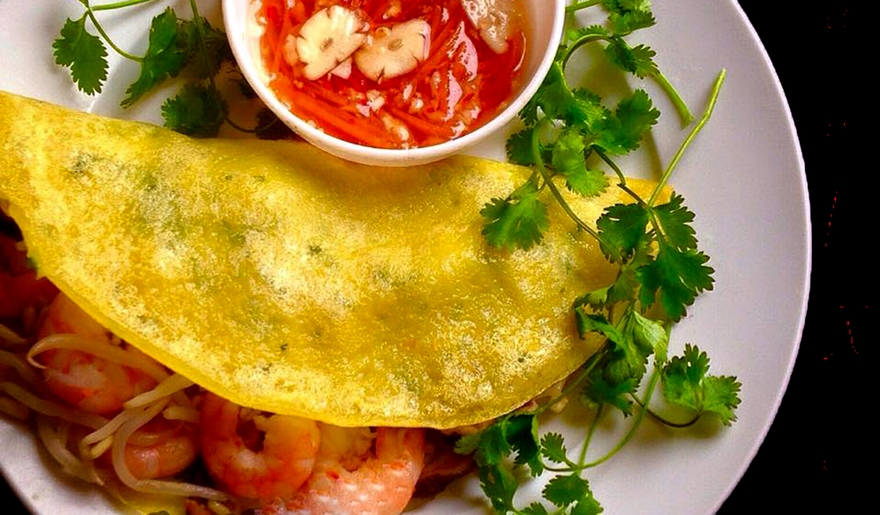 Vietnamese Pancake (Banh Xeo)
This is a favorite dish of many foreign tourist as well as the locals. These big, tasty cakes involve the messy but delicious. They have crisp crusts, boiled pork, shrimp, meat, eggs and bean sprouts. Cake is wrapped in rice paper with aromatic herbs and spicy sauce.
The dish is round and has to put on the very big plate, and when enjoying it, you have to cut it into slices, like a pizza. It is quite different in size, taste and ingredient in each region in Vietnam but all are very awesome and worth to try.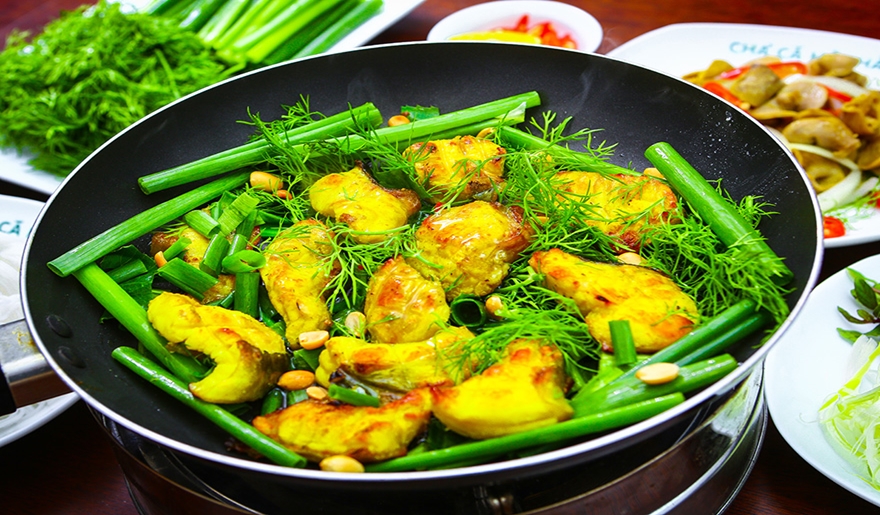 Grilled Fish Seasoned with Turmeric (Chả cá)
This is the most unique among best known specialties of Hanoi because of its magical balance of flavors, textures and colors. The dish includes crispy fried fish, soaked with sauce, served with fresh onions, dill and noodle. These seemingly conflicting elements when combined with others make the dish becomes simply perfect: tender but crunchy.
The dish is ranked in the top 40 best dishes in the world, so it is served in many restaurants in Vietnam. However, best to enjoy is in Hanoi.
Broken Rice (Saigon-style broken rice or Cơm tấm)
Coming to Saigon, visitors can not miss the attractive street food dish named Com Tam. The dish is made from rice with fractured rice grains and served with grilled pork, steamed egg, pickled vegetables, spices and sauce.
Sweet Soup (Chè)
This sweet dessert has the amount of ingredients depending on the preferences of the eater. You can choose green beans, black beans, jellies, fruit … with coconut milk and grinded ice and you will have a glass of cool and tasty sweet soup to enjoy.
If you need more tips before coming Vietnam, do not hesitate to ask us or visit our site http://advmotorcycletours.com or email us at: advmotorcycletours@gmail.com