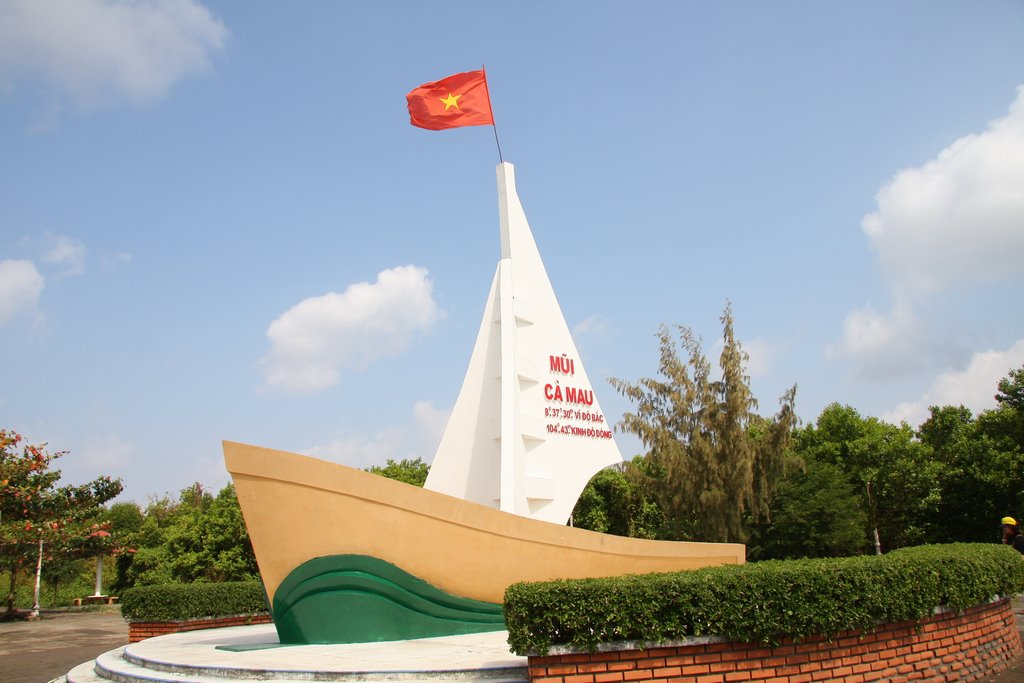 REACH THE LAST POINT OF VIETNAM IN CA MAU
Ca Mau is the last place in the southern end of the country whose natural beautiful gardens straddle on Mekong Delta, tourists will transport in the waterways among the vast mangroves, or enjoy the fresh air of U Minh Ha forest, deep blue, creating fascinating wild beauty. Cape of Ca Mau should be the only place on shores of our country you can watch the sun rise over the east sea and sets in the West Sea.
Each season, Ca Mau brings a different beauty to explore and learn. But if coming in 7-8 lunar months, you will enjoy the delicious taste of Rach Goc three-striped crab. Rainy season lasts from May through November. Ca Mau should be a suitable destination to escape the cold of the North and scorching heat of the central region. As it has a cool climate all year round but people ought to come here in the dry season, from December to April.
You might reach Ca Mau by plane, car or train. From Can Tho airport, take passenger car to Ca Mau, ticket price ranges between 125,000-150,000VND.  Otherwise, those love fanatic and persistent ride surely will find Vietnam Motorcycle Tours a perfect choice that provides awesome trek to beautiful, famous or remote retreats across the country.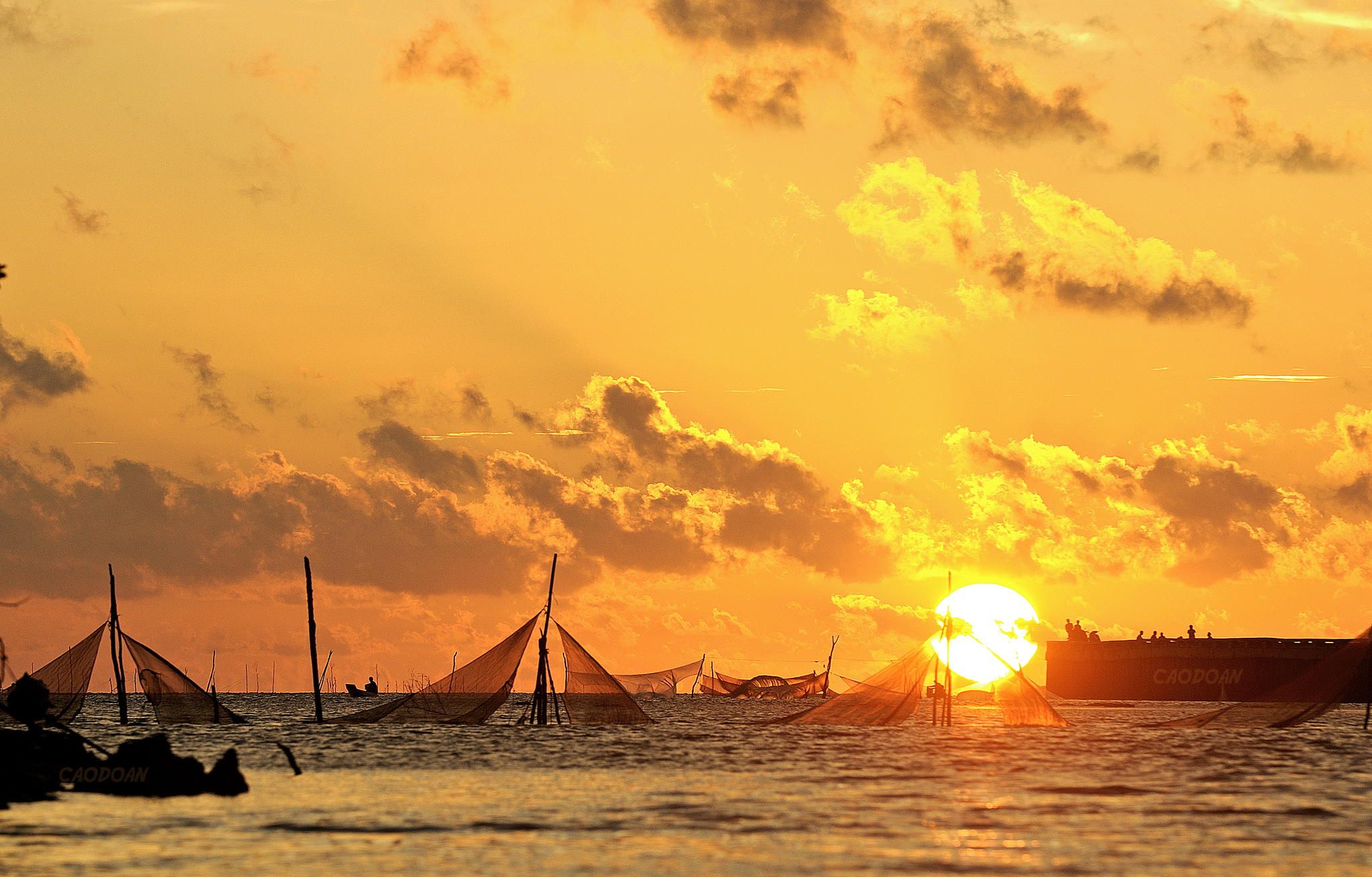 SOME WELL WORTH VISITING PLACES:
Silver Stone is famous and beautiful islands of pristine natural setting with colorful stones, estimated to be formed 180 million years ago. The place locates in Kinh Hon hamlet, Khanh Binh Tay commune, Tran Van Thoi district.
Cape of Ca Mau homes the landmark 0001 GPS pier (kilometer 0). This milestone shapes a full-wind ship, heading toward the sea. This is the only place you can watch the sun rises and sets.
U Minh forest locates adjacent to the Gulf of Thailand, was put in group of rare and rich forests, with more than 250 species of plants and many rare birds. This is where the stories about Uncle Ba Phi originates.
Ngoc Hien bird sanctuary covers an area of 130 hectares. Rare birds flock here and build nests. Interspersed with the vast greens, red creeks are alluvial river branches, giving guests a feeling of peace, tranquility.
Hon Khoai island situates in Ngoc Hien district, 14.6 km from the mainland. The island is impressed by the large stone blocks, the array of green rolling hills and forest coverage.
Khai Long Beach has sandy beaches like the dragon winding along the coast in Long Khai Hamlet, Dat Mui Commune, Ngoc Hien district. Located in mangrove ecosystems of the region, the sea here has a wild beauty.
Cai Tau strawberry orchard is situated in Nguyen Phich commune, U Minh district. This is the place of thousands of shrubbery. Travelers are advised to go on a dinghy, wriggled small canals to enjoy the peaceful scenery and enjoy sweet strawberries within hand reach.
Trem River is 42 km long, sourcing from Kien Giang to junction Cai Tau and Ca Mau. Itswaters bear exotic beauty revolving by seasonal changes. In rainy weather, the river water turns red, and dotted with blue hyacinth blossom drifting downstream. In dry season it becomes cream color, flanked by lush coconut trees by the banks.
Tan Hung communal temple is a historic structure built in 1907. It is the place where Republican Guard soldiers remained in spot to construct fortifications, dig barricade for the persistent war.
If you arrive at the occasion inFebruary lunar calendar, please join Nghinh Ong festival in Song Doc town held from February 14 to 15 lunar years or Ky Yen festival – the popular festival of residents in the Mekong River delta, an indispensable cultural activity. Ky Yen festival is organized every year on the 15th, 16th, 17th by lunar calendar across the southern villages.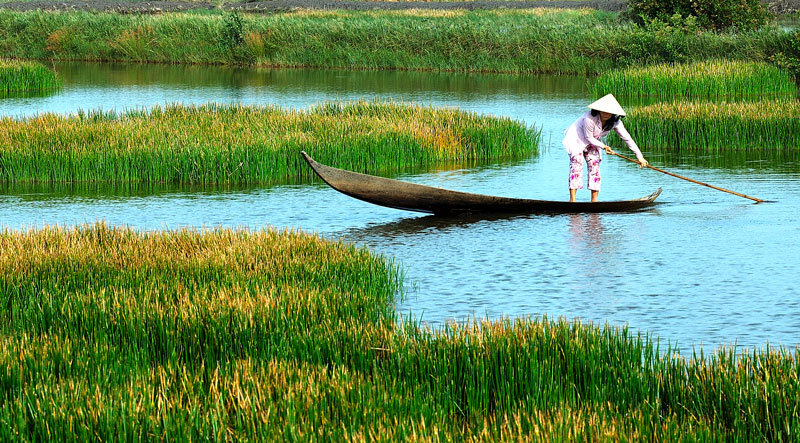 SOME SPECIALTIES HERE
Green catfish hotpot tastes delicious, sour, sweet, and typically spicy. This dish is served with sesbania grandiflora, banana inflorescense.
Delicacies from little crab are considered the most famous and main course in local. It might be prepared as salad and served with sticky rice, steamed or roasted in tamarind dotted with lemon salt and pepper. This dish tastes aromatic sweet.
Grilled snake head savors sweet ethereal, fragrant water of silt and salty taste of homeland.
Goby porridge is popular dish in Ca Mau. This dish has many nutrients, aromatic and tasty meat.
Now come this place on canoes and then bath in the blue sea or move along mangrove forests at the end of this country, the farthest stop on the S-shaped strip of land and bird haven with rare species only inhabiting here, you will realize how beautiful, natural rich Vietnam is. Harmonious beautiful nature is a heaven gift, just come and feel.