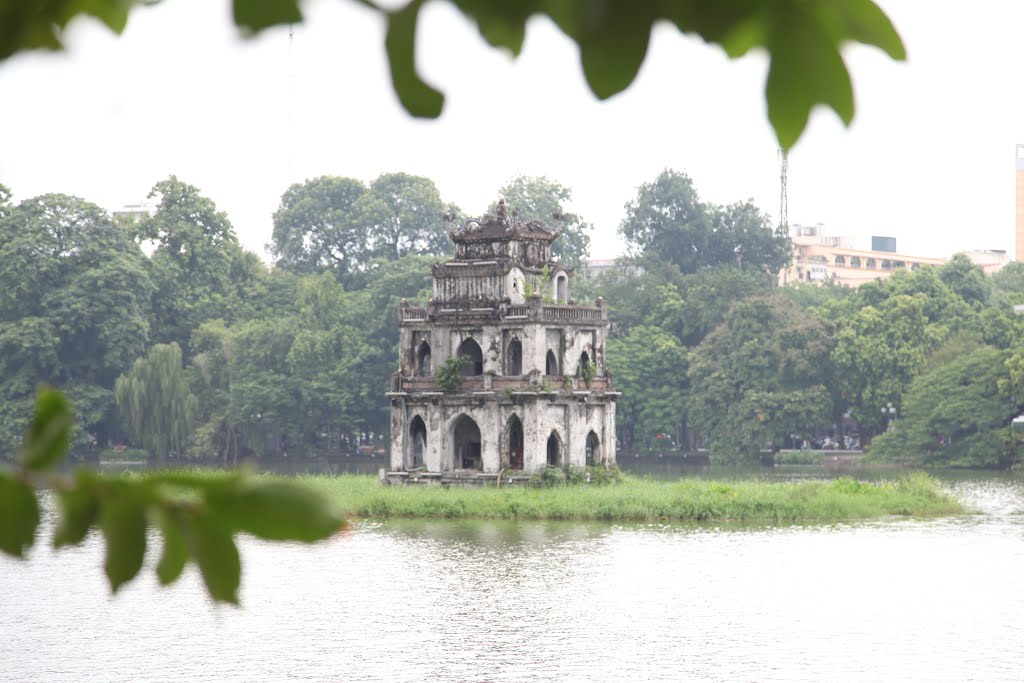 FAMOUS PLACES AND TASTY FOOD OF HANOI CAPITAL
Hanoi is situated in the fertile Red river delta, where it soon became a center of politics, economy and culture since the dawn of Vietnamese history. Thus, Hanoi history witness ups and downs of the history of Vietnam. Hanoi currently is largest city in Vietnam. Nowadays, Hanoi is ranked to be one of the most worth-visiting cities in the world. Not only for lovely small and quaint streets, but also the historical value inherent in the tourism sites. Vietnam Motorbike Tour here definitely satisfies your sense.
Hanoi characterizes tropical monsoon climate, with distinguish differences between hot and cold season with fourtypical seasons.Summer starts from mid-April to mid-August. Autumn follows from August to October. Then comes winter from late October to the end of December. And lastly spring knocks on door from January lasting until March. But, Autumn is probably the best season in Hanoi. Season brings a melancholy, the milk flower trees, cananga trees, dalbergia tonkinensis bloom, dwafting faintly floral in the morning fresh breezes. Rare moments of Hanoi and reminding those leaving Ha Thanh of the romantic autumn.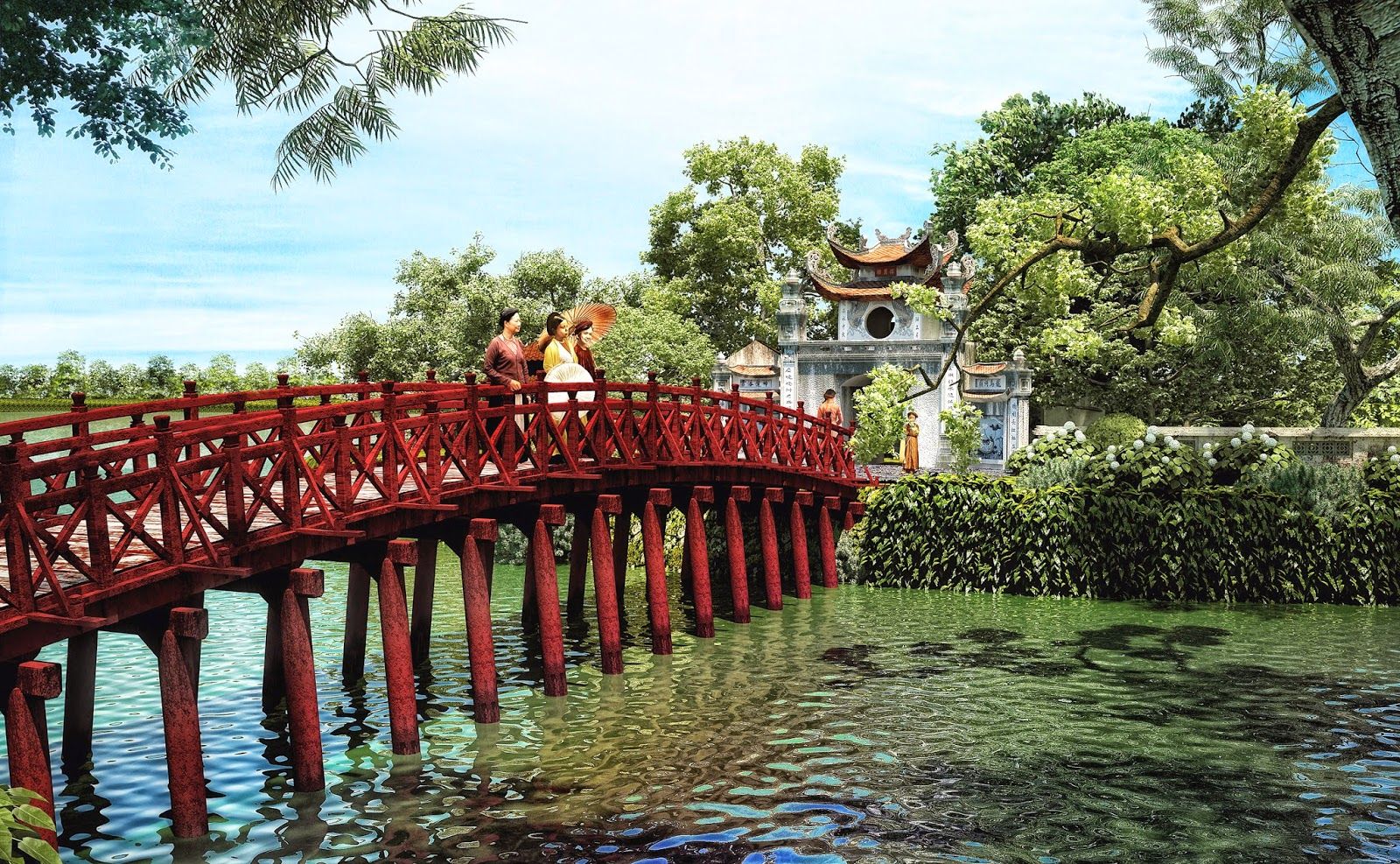 Travellers or backpackers might visit a Hoan Kiem Lake as beautiful as a flower basket in the heart of the city, a large mirror reflecting the ancient bushy trees, the slender willow, ancient temples, old tower moss, tall new buildings. Or the intact flagpole in the area of Hanoi ancient citadel. Hanoi old quarter, charming with small lovely and mossy houses, nestled in smooth blue and sweet fragrance of the leaves. Old town never fades such pure and ethereal beauty. Hanoi Opera House, the most cultural building in our country, the venue for performance of the arts, national and international cultural activities. Ba Dinh Square, the heart of Hanoi, of the whole country where a new chapter of Vietnam was opened. Or Quoc Tu Giam, the first university of Vietnam and Southeast Asia, in autumn leaving special impression in the hearts of Hanoian and tourists. There are fallen yellow leaves, green lawns and ancient buildings from the Ly dynasty. West Lake, Hanoi's mirror surface, with an area of 500 hectares with a broader history of several thousand years, where by its banks, there are varied craft villages, and scenic relics. And a Nhat Tan flower garden that flowers bloom all year round of all kinds, amaratoide, sunflower, pansy, Greeish Lily offering a bright, colorful place for taking photos, etc.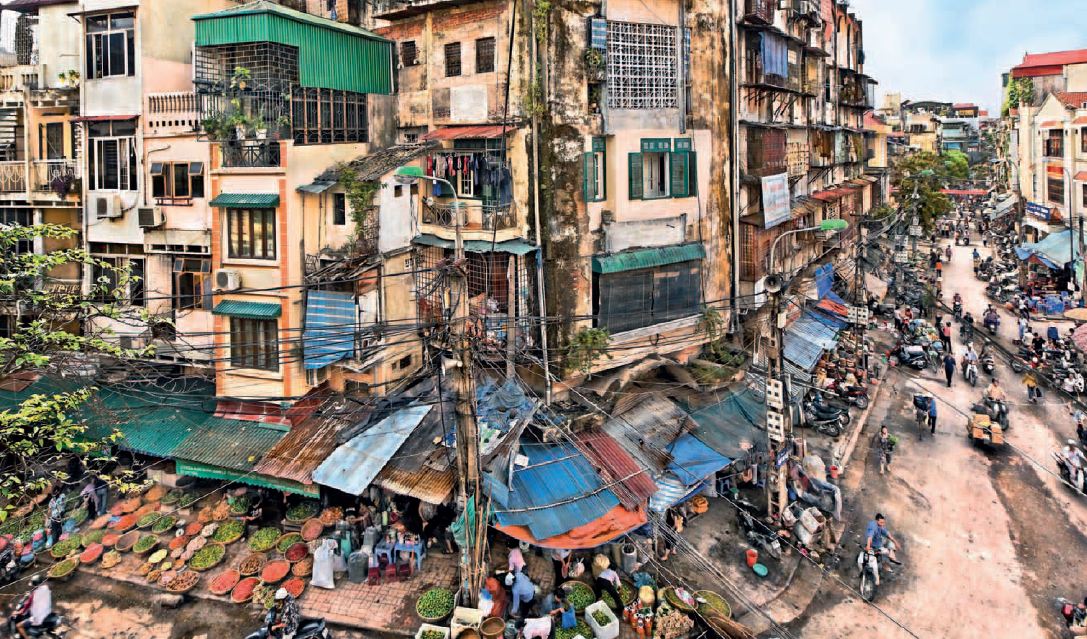 Hanoi is also very beautiful at night when the lights lit the streets, take a stroll to feel the cool breeze at night and the bars, coffee shop, snail dishes. Especially, at national holidays when the roads are free of rushing current of vehicles and people, it returns to the inherent tranquility, to a quaint urban, melanchonic and poetic. Instead of finding somewhere far, why not take the chance and visit Hanoi at this unusual time in the year, surely that should be an amazed tour.
Besides the downside of a polluted urban, densely populated and bustling, Hanoi remains a promising destination for a variety of delicious food like Kebab rice noodles, its dumplings is a combination of garlic, minced meat marinated quite soft and sweet chewy, the fried pieces, however bring aromatic scents of burning fat. Rice noodle soup with beef, pure broth imbedded of sweetness from stewed bones, culantro, cinnamon basil, chopped onions, fresh beef still retained sweetness of the meat, soft white noodles surely induces your saliva. Or Hot rice cake with ground pork, chewy, white, soft rice lump, greasy with the smell of cilantro, onions.And Hot rice noodle soup with thin sliced omelette, shredded chicken, thin sliced lean pork paste, Vietnamese mint, shiitake, pickled radish and pure broth in fragrant, delicate sweet, good taste of shrimp and served with Lethocerus indicus oils for aromatic flavor, etc.
Tourists will always linger interesting moments in a gentle, profound Hanoi hidden behind the busy bustling pace reminiscent of a glorious past whilst sightseeing on cyclo around the old quarter, featuring an original ride along the history flow of this land for thousand years and savor good foods bearing soul of hanoian. ADV Vietnam Motorcycle Tours and Dirtbike Travel will always accompany in your trip to this deary destination.