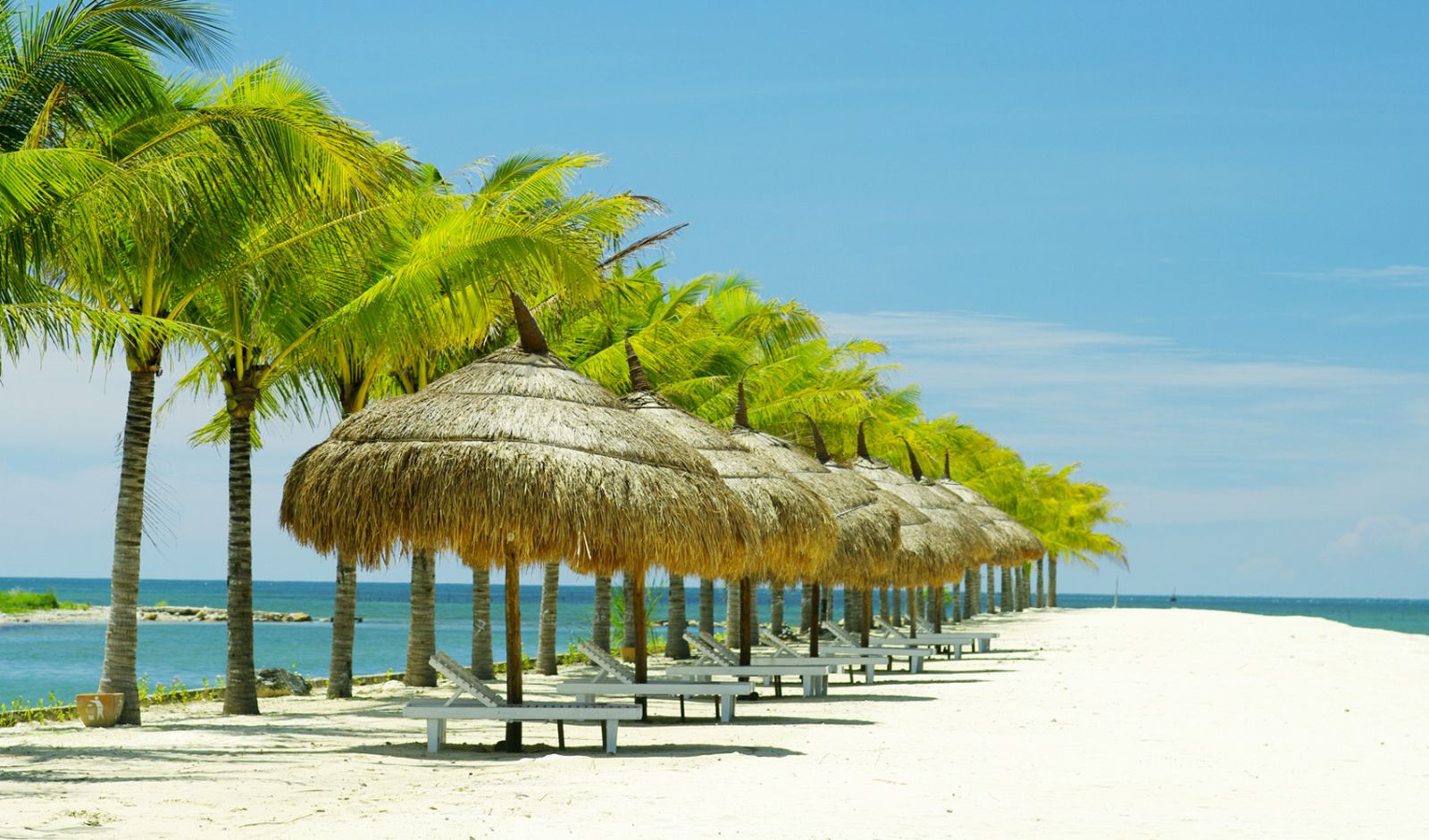 NHA TRANG BAY – A CONVIVIAL, SPLENDOROUS TOURISM STOPOVER
Nha Trang is known as precious pearl of the East Sea, the green jewel because of its value of nature, beauty and pleasant climate, exterior stunning sceneries. Coalesce Vietnam Motorbike Tours here to enjoy a tropical monsoon climate. Thanks to the ocean, its climate seems relatively mild, not too harsh like in the north and not too erratic as in the South. Winter in Nha Trang is not too cold, summer usually lasts long but not too stiff either. In addition, the coastal city of Nha Trang is located in the region less affected by the storm. Therefore Nha Trang tourism extends year round and is always ready to welcome visitors.
MOVE TO NHA TRANG
By air you will arrive at Cam Ranh airport, from the Cam Ranh Airport, go to the center city of Nha Trang. Some operators offer round-trip ticket to Nha Trang, including: Vietnam Airlines, Jetstar, Vietjet departure from Saigon, Hanoi, Da Nang, Korean Air, Air France, Vietnam Airlines, Jetstar departing from Singapore, Moscow, Incheon, Fukuoka, Nagoya, Osaka, Tokyo Haneda, Tokyo Narita.
By train: From Hanoi there is Thong Nhat train routing Hanoi-Nha Trang.
By bus: From Hanoi, catch Hoang Long bus, Camel bus, Sinh Cafe bus. Using Phuong Trang bus, Lien Hung bus, Minh Dung bus, etc if you are in Ho Chi Minh city.
By motorbike: Join tours from Hanoi of ADV Vietnam Motorcycle Tour & Dirtbike Travel. We organize Motorbike Tours on Ho Chi Minh trail to this place in private group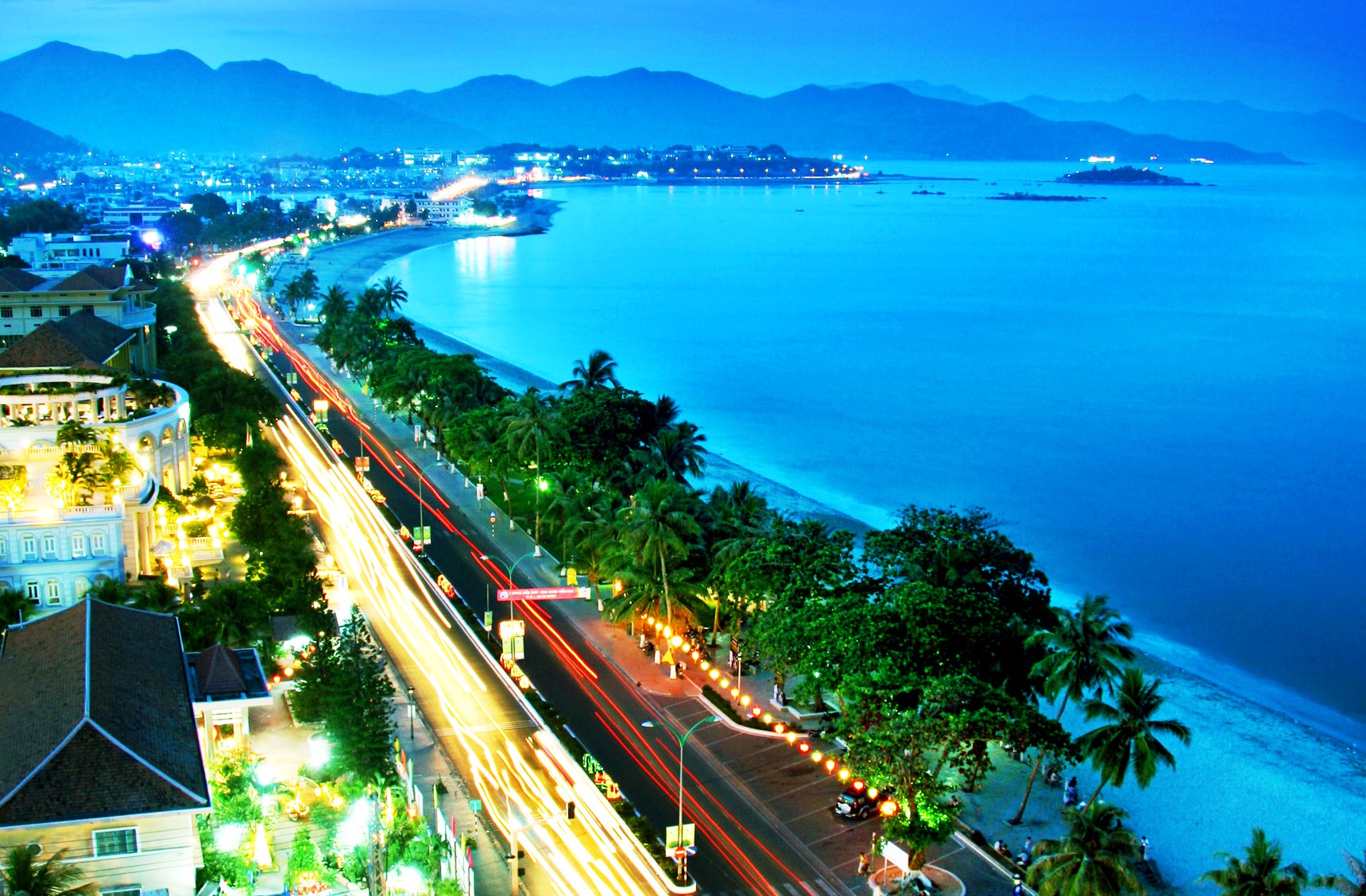 TRAVEL INSIDE NHA TRANG CITY
You might choose taxi or buses No. 01, 02, 03, 04, 05, 06 and hire motorbike for a more convenient move in a range from 50,000-100,000VND depending on type of motorbike.
SOME INDISPENSABLE DESTINATIONS IN NHA TRANG
Vinpearl Cable line is a cable system 3.320m-long by pass over Nha Trang bay, connecting Nha Trang with Ngoc Viet islet resort on Hon Tre Island. This is the longest sea-crossing cable line in the world and has the biggest accommodation capacity per one cabin (8 persons). The cable system lines 65 cabins, can accommodate 1500 passengers/1 time every hour. Each cabin will pass the distance between Nha Trang and Hon Tre Island in 9 minutes and 20 seconds. The entire line has 9 piers (the highest 54,65m, lowest 7,96m). Cables can withstand winds up to level 7.
Located on Hon Tre island with crystal clear water throughout the year, Vinpearl Land is known as "tropical paradise". In addition to the luxury hotel, beautiful gardens, ideal freshwater pool, this place also attracts visitors for thrilling games and the spectacular 4D cinema.
Hon Mun with pure water and superb coral ecosystem, was rated by World Wildlife Fund as the most marine biodiversity of Vietnam. In Hon Mun, visitors should not miss activities like: floating boat on the sea, coral diving, glass bottom boat, etc.
Hon Tam island has an area of about 110 hectares, from Nha Trang city due southeast 7km. Upon Hon Tam, tourists can view the entire north of this city and Cam Ranh peninsula in the south. In addition to amazingly beautiful beaches, here also available activities such as exploring the sea by glass bottom boat and coral diving.
Away from Nha Trang about 60km, locating on Hon Meo peninsula, Ninh Van Bay owns bold, pristine and untouched beauty. It is particularly suitable for those who want to feel relaxed in the serene coastal space. Additionally, you might also participate in snorkeling, scuba diving, surfing, windsurfing, and kayaking.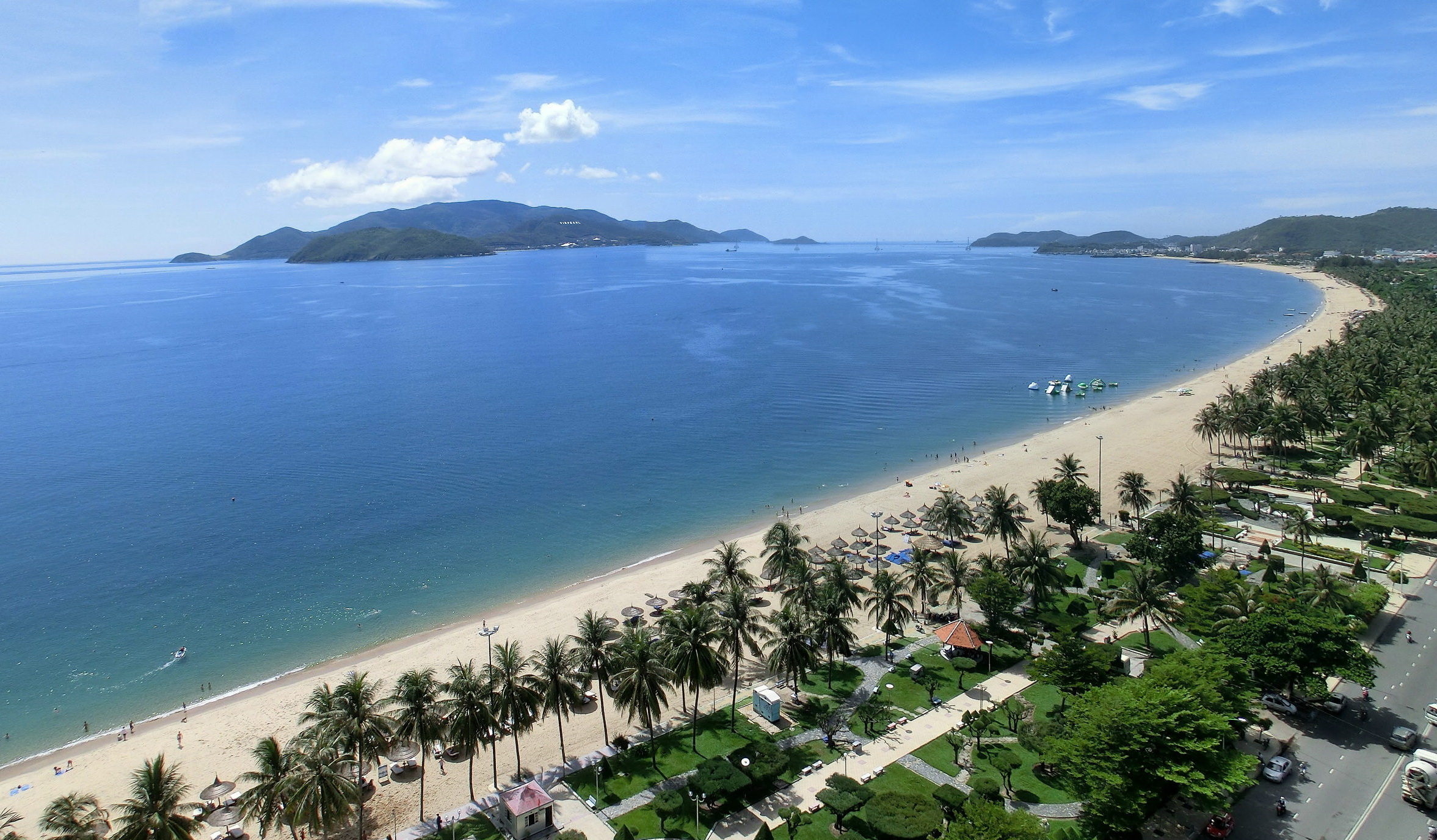 Institute of oceanography, about 6km due southeast from Nha Trang city has over 20,000 specimens of 4,000 types of marine creatures and freshwater organisms, which have been collected and preserved for years. In particular, to the Institute of Oceanography, you will admire the giant whale skeleton nearly 26m long, 3m high with 48 vertebrae fully restored.
Van Phong Bay about 40km to the north of Nha Trang city attracts visitors for the wild beauty of the small island cluster and clear blue color in the smaller inherent bays.
Dai Lanh Beach locates on the National Highway 1A, about 80km to the north of Nha Trang city. After pleasant swim under the water, visitors can rent motorboats to visit Khai Luong fishing village, Mon lagoon, Vung Ro port, or to explore the lives of fishermen in Dai Lanh village.
SPECIALTIES
Try on fish ball noodles, jellyfish noodles, Ninh Hoa fermented pork roll, stuffed pancake (banh can), etc.
In short, once coming to Nha Trang, you will easily be stunned by such splendid charm and dynamism of this beautiful coastal city.Unwind now in the pure blue sea, saunter on white sandy beaches along with numerous luxury hotels of international grade, engage in the fascinating activities sure your troublesome matters immediately fade away.
This beautiful beach is one of impressive places in our Vietnam motorbike trip on Ho Chi Minh trail. Let us know if you want to stay more than one night there.