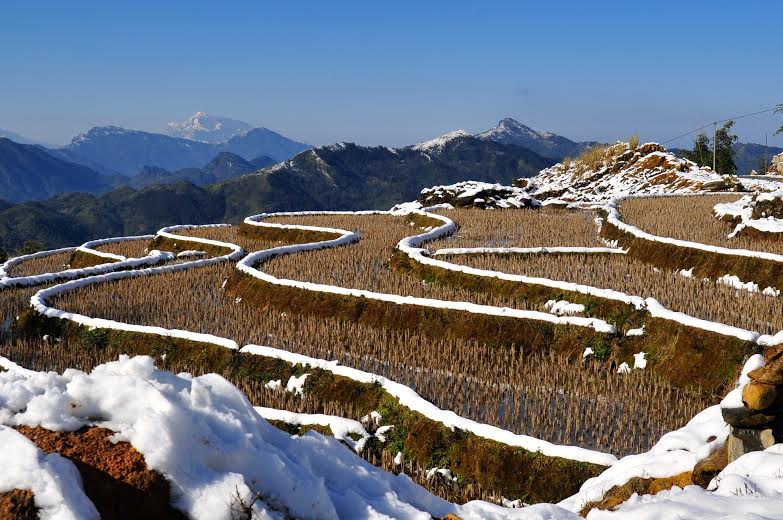 To welcome the National Tourism year 2017: Lao Cai province – Northwest, the Department of Culture, Sports and Tourism of Lao Cai province has built the plan to organize Sapa Snow Festival 2016 which is expected to be held in 3 days from 23rd to 25th December 2016.
During this Sapa Snow Festival 2016, there will be so many attractive activities organized at the campus of the Lao Cai Tourist Information and Promotion Centre (in Sapa town) such as:  ethnic music and dance performances, traditional games, Red Dao traditional wedding ceremony reconstitution, pictures and photos of Sapa Snow display, traditional ethnic costume display (introduce the process of making brocades and other brocade products), local farming product and local food culture introduction…in which, the most outstanding highlight is that visitors joining this festival can experience the artificial snow space together with reindeer sleigh pattern…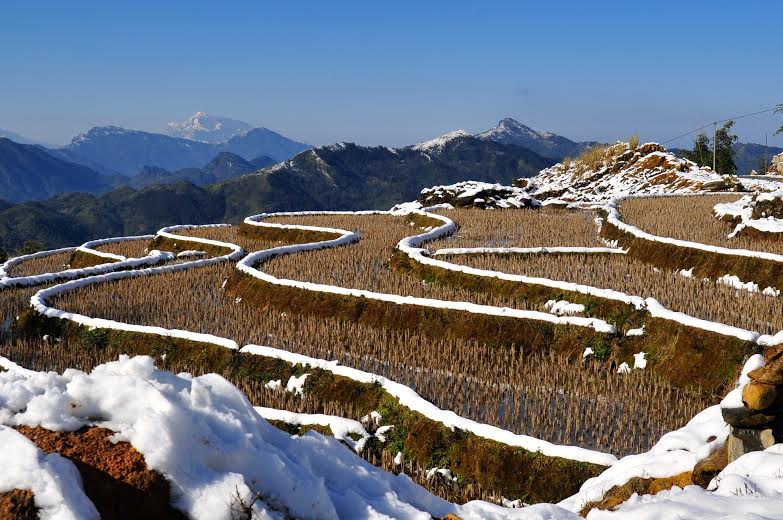 Organizing Sapa Snow Festival 2016 will create a new tourism product in Sapa, an interesting and impressive product for sightseeing and entertainment to any visitors. It is also considered as a great opportunity for tourists to experience the Sapa winter atmosphere. Through the activities held in this festival, the authorities and local people aim to introduce and promote the tourism potentiality and strength, human and cultural identity of ethnic groups in Sapa in particular and in Lao Cai province in general
Beside Lao Cai province, the others provinces and cities in Northwest of Vietnam will also be the hosts of many meaningful events and promotions in response to the National Tourism year 2017.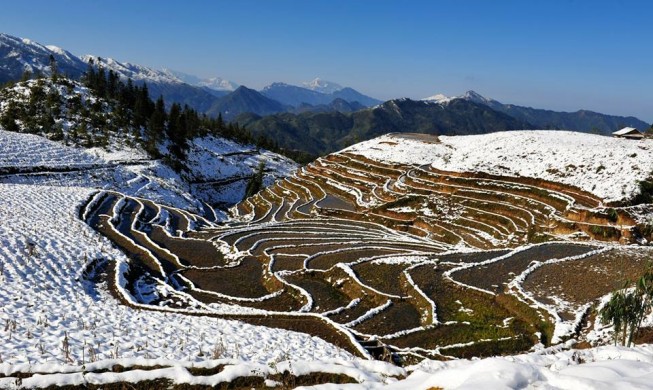 Therefore, taking part in the Vietnam motorbike tours, especially in late December and early January, tourists can enjoy both breathtaking beauty of forests, mountains, tracks and meaningful special events and activities in the festivals held in different provinces in Northwest Vietnam. In which, Sapa is always the awesome destination that every rider wants to add to their itinerary. Normally, tourists can spend 1 or 2 days in Sapa; however, to enjoy the Sapa Snow Festival 2016 from the beginning to the end of the festival, we can flexible to spend more time here to 3 or 4 days.
Contact with ADV Vietnam Motorcycle Tours and Dirtbike Travel to not be missed this fantastic opportunity.