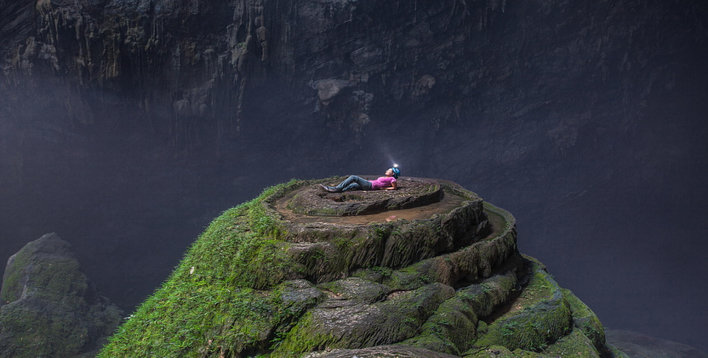 Son Doong cave is located in the core area of the Garden of Phong Nha – Ke Bang, Quang Binh province – and declared by British Royal Cave Research Association as the world's largest cave ever found in 2009, and having offered adventure tourism discovery since 2013. For limits upon number of participants, those people successfully conquering Son Doong is handful, fewer than those climbing Everest. Join Son Doong cave exploration with ADV Vietnam Motorbike Tours and Dirtbike Travel to experience one of the the world's unique wonders. By now, Smithsonian magazine has ranked Son Doong as the top new discovery destination in this 21st century. Earlier, Son Doong occupied the 8th position in the list publicized by New York Times on the worth-visiting places over the world in 2014.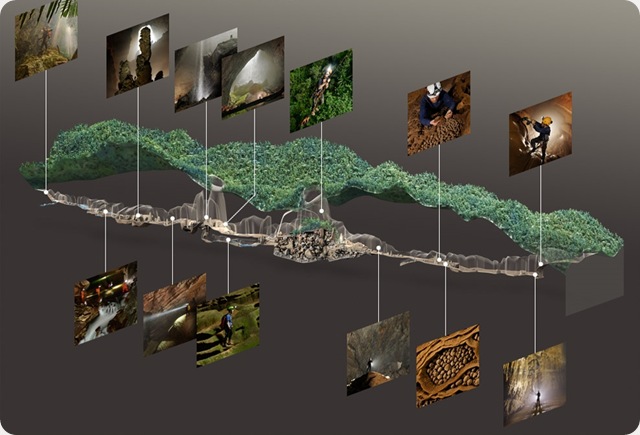 Son Doong name means mountain river cave and it was formed approximately 2-5 million years ago, but not until recently discovered in an accidental occasion when a local tried to find shelter in the heavy rain. At first, there was no clue about its existence. By early 2000s, a crew set expedition to search for the cryptic site and at last in 2009, the cave existence was brought to light. Researchers has not yet fully understood all inside Son Doong and everything still seems quite mystic, thus attract various explorers, adventurers and scientists.
In respect of geology, the river water flowed through the limestone under a fault line. The water erodes and creates a giant tunnel underground the mountains. In the soft places, the collapsed ground forms holes, or long giant cave dome. Son Doong covers 150 meters wide, 200 meters high and 9 kilometers long. Some sections even reach a large size with high stalactite columns up to 14m. Exceptionally, the column near the end of inner track soars up to 80m. A river 2.5 km long underground was also discovered. In particular, Son Doong has its own climate and can be large enough to accommodate a skyscraper. There are populations of coral and fossil remnants. The cave has two skylights, which transmit sunlight and create favorable conditions for tree growth and gradually forming a rain forest. The majestic and monumental landscape of Son Doong cave has been honored as "The Great Wall of Viet Nam" all over the world.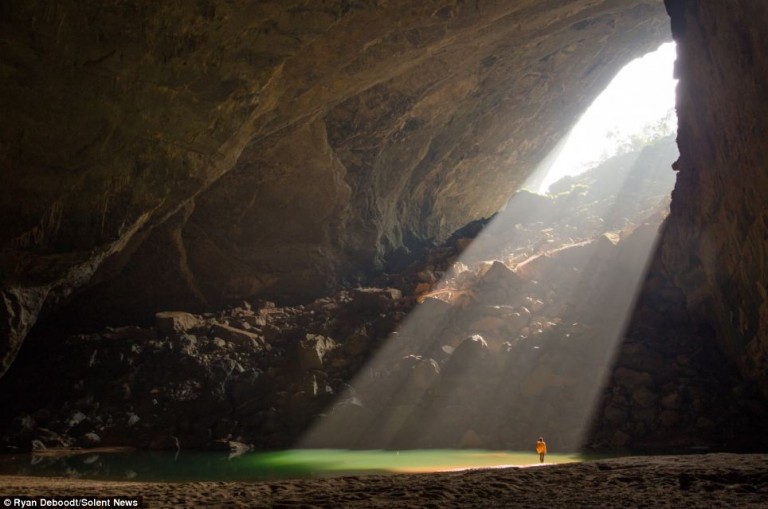 Not only famous for the enormous size Son Doong cave is also known by a variety of biological landscape. In the Son Doong cave, explorers discovered a primitive forests with a rich vegetation, there has never been human traces. Experts even call the forest in this cave to be the "Garden of Eden" in honor of its sheer beauty. In addition, people also found huge pearls here (jade covering granular like sea pearls, the component mainly composes of calcite). Normally, pearls of this type only range about 10mm in diameter but those in Son Doong are as big as baseballs.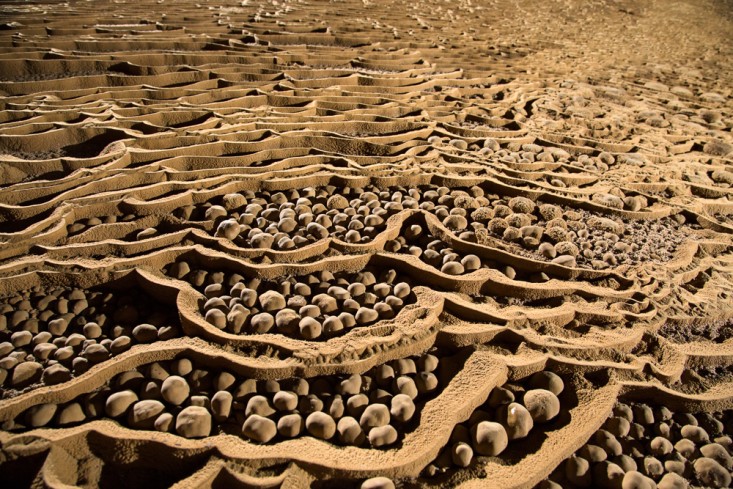 Through this exclusive tour, travelers will have many exciting experiences in the wild such as sleeping in cave for 4 nights, enjoy chicken barbeque or pork dotted with salt, prepared by local chefs, or swim in underground river, use the septic tank with husk. Tourists might also eat fresh seafood specialties of the villages surrounding Phong Nha.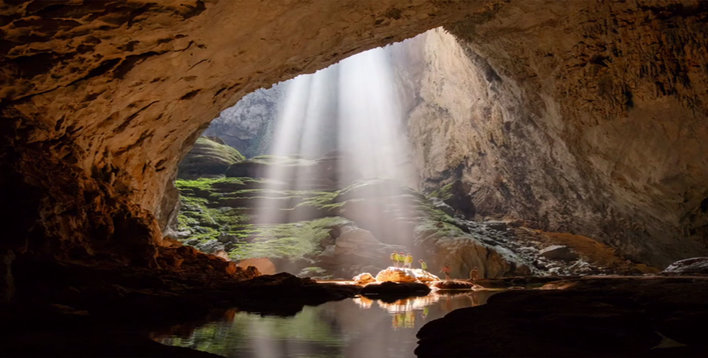 Son Doong is part of the underground system connecting more than 150 other caves in Vietnam. Arriving here, tourists will be overwhelmed by the extremely deep majestic beauty in the cave that seems to be imaginary world outside the Earth. In order to reach Son Doong, however tourists must walk past Ban Doong tribal village whose population is less than 40. For the difficult, isolated conditions, life here used to be very harsh but now more tourists come and offer them new opportunity for improvement. However, tourism must preserve the natural wildlife of Son Doong. Since it owns the geological, historical, natural values and also a sanctuary for animals and plants that only inhabit in Son Doong.
Trip to the unique the world's largest cave, stalactites, jungles and river underground will be an exciting experience different from all other tours but rather similar to reach the rugged ends of the Earth. Let's overcome challenges and explore this sole cave soon. Absolutely no one can escape its captivation.
How To Get There
From Da Nang:
By sleeping bus: Camel bus, Sinh cafe bus, Trekking bus, etc.
By train: Catch trains from Da Nang, it takes about 4.5 hours for Dong Hoi city
From Ho Chi Minh city: There are 4 flights a week from Tan Son Nhat airport to Dong Hoi airport (Thur, Tue, Sat and Sun)
From Hanoi Capital:
By night bus: Hoang Long, Sinh cafe, Hung Thanh, Camel bus, Trekking, etc.
By train: Overnight trains start in Hanoi at 20:00, 21:00, 22:30, 23:10. It arrives Dong Hoi city the next morning.
By air: There are 4 flights a week from Noi Bai airport to Dong Hoi airport (Tue, Thu, Sat, Sun)
Or book our Cross Vietnam Motorbike Tour to get Dong Hoi from Hanoi, it takes at least 4 days on Ho Chi Minh trail. Check out Vietnam Motorbike Tours Prices or contact us to get the rate
Best time to travel: From Dec to May and Aug to Sept annually.