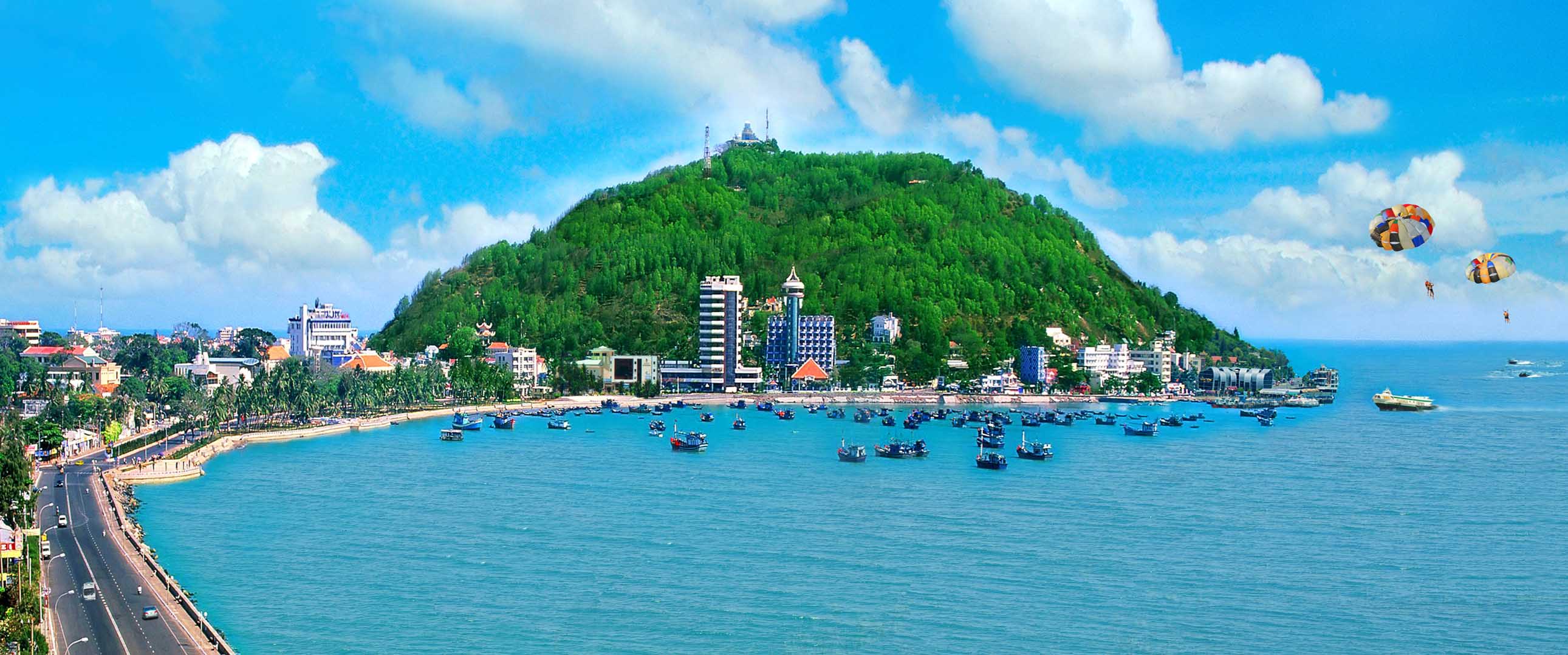 TRUE APPEALING TOURISM TO VUNG TAU COASTAL CITY
Vung Tau has always been an attractive tourist destination thanks to its adorable beauty. Wherever in this city, visitors will be enchanted by the open, windy vistas. Apparently this seacoast city differentiates much from crowed, stuffed Ho Chi Minh downtown.
Vung Tau locates in the tropical monsoon climate with two seasons, dry and wet. Rainy season extends between May to October while dry season dominates the other months of the year. The average temperature remains constant at 27oC thus it should be cool all year round. Before and after the New Year cherry blossom embellishes forest in a pinkish color. At weekends or vacations, Tet holiday, tourists flock here. For a great holiday, you should avoid such time.Also, you need to check on the weather forecast to avoid rainstorms.
MOVE TO VUNG TAU
Visitors can travel by private car, bus or book out Vietnam motorcycle tours. You might as well go by hydrofoil from Saigon port terminals to Cau Da port.
Public Bus: Tickets are available at the Mien Dong Bus Station, the price ranges 65,000-95,000 VND.
Motorcycle: From Saigon, you come along Highway 1, Dong Naibridge to the roundabout junction of Vung Tau, then turn along Highway 51 toward the city.
Another track is to take the road Cat Lai ferry to Nhon Trach (Dong Nai). Follow this road, you will reach Highway 51. This saves about 20 km. Travel time prolongsaround 3 to 3.5 h.
Hydrofoil: Visitors buy train tickets at Bach Dang dock. In Vung Tau, tickets are sold at the hotel and Cau Da dock. Travel time lasts about 2 hours.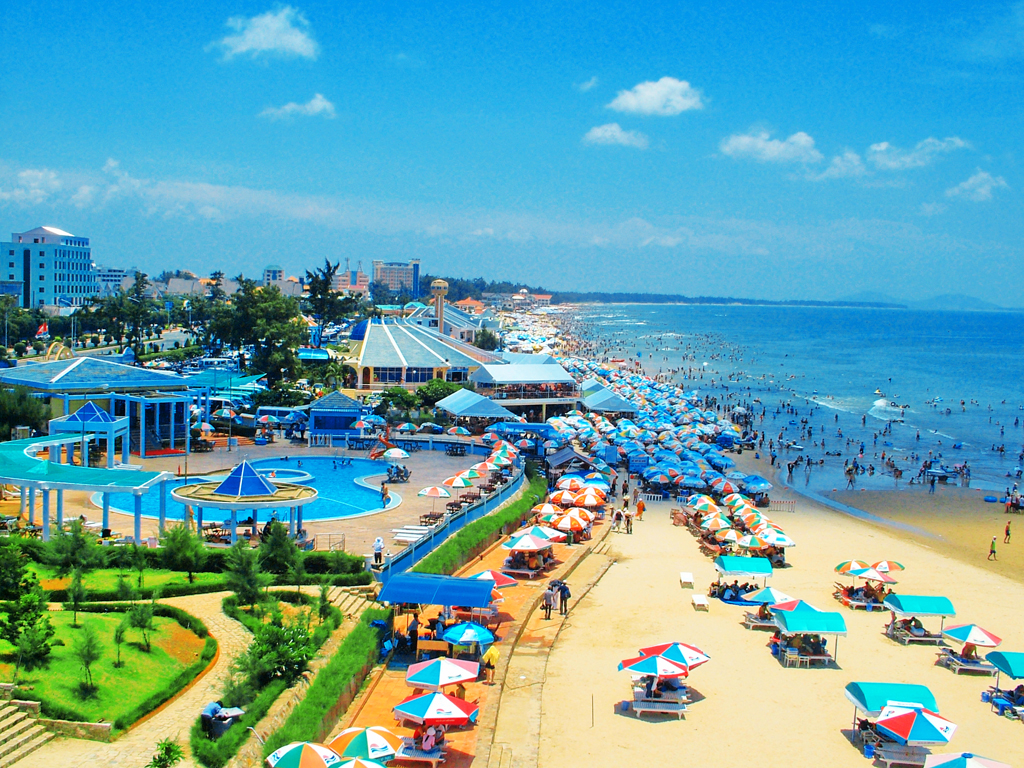 MEANS TO TRANSPORT INSIDE VUNG TAU CITY
Motorcycle: Rental varies between 150,000-200,000 VND. Please refer some shops in Truong Cong Dinh Street, Ward 8, Nam KyKhoiNghia Street, Ward 3.
Bicycle: Guests can rent inthe hotel for 20,000-30,000 VND per hour.
Electric vehicle: This new service is available, very convenient for group or family. Car rental costs between 150,000 VND to 320,000 dong per car.
You can rent Helicopter for $ 3,000 (about 64 million) for one-hour flight.
SOME ATTRACTIVE TOURISM SPOTS
Con Dao is famous for crystal clear beaches, coconut trees and white sand bewitching any visitor. Con Dao attracts many domestic and foreign tourists. Owing to the wild untouched beauty, it is now indeed a rare tourist paradise in Vietnam.
About 110km northeast from Ho Chi Minh City (equivalent to 2 to 2.5 hour enduro ride), Long Hai Beach Resort is anadoration of most travelers. The island glows beautiful beaches alongside clear blue water, sea resorts across golden sand stretches. In particular, Long Hai Beach has diversified fresh seafood at a cheap price. Binh Chau hot mineral spring locates on Long Hai passing route is also an interesting destination.
Vung Tau lighthouse is where you can zoom in the view of a crescent-shaped beach, Minh Dam green forest or flower bed radiating the solid features of those tower clusters. To reach such position, travelers must go along the tunnel built solidly in the two-story house, which is the resident place of the lighthouse watchman.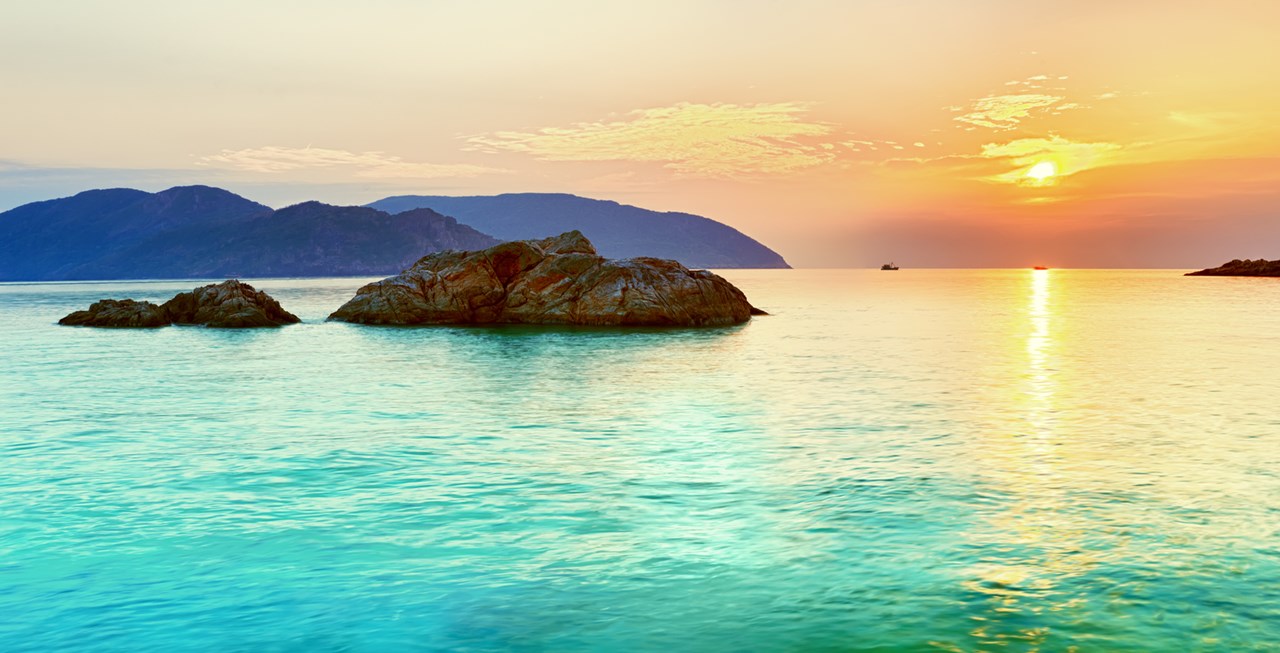 Con Dao Island
Statue of Christ on top of Tao Phung Mountain is the biggest in Asia, a miniature of akin Christ stature in Brazil. Statue faces south, overlooks the sea, facial expressions express tolerant, benevolent. After passing 133 spiral stairs inside the structure, visitors can enjoy cool breezes from the sea and panoramic view of Vung Tau.
White Palace built in 1898 is a 3-floor Roman architecture, 19m high, back against the Big Mountain. Especially, this fortress retains 19 cannons. Tourists will praise the fortified architecturestanding still despite of severe weather.
Truc Lam Chan Nguyen Zen Monastery locates at the foot of Minh Dam Mountain. The construction positions in the practice space,permeated with the majestic nature that visitors will sense their inner peace, serene soul.
Ancient weapon museum has openedsince 2012. This place displays 500 mannequins in real size, gorgeous uniforms, representing warrior images from around the world throughout many periods; more than 1,200 guns, 1,000 ancient swords and numerous other rare collections.
Like wise mingle in Nghinh Ong festival, a unique festival of coastal fishermen, Saint Tran's death anniversary, indicating folk traditions, an occasion to pay tribute and commemorate a talented general of the fatherland, and Shooting Cannon Festival definitely shall be the exclusivity among all.
Vung Tau serves many delicacies, such as mini savory pancake, Long Hai pancake, Phuoc Hai hot pot, Long Son oyster soup, Long Huong noodle soup and fresh seafood.
Vung Tau tourism hub promises many memorable experiences. Prepare yourself for a trip to the peninsula, absorb exhausted body in the blue sea and listen the stories foretold, stop by spiritual sites, enjoy delicious food, if you're lucky, visit offshore drilling oil rigs, sure you will love the rich natural beauty more.
Contact us if you need any more info about this wonderful place or interest in any Vietnam motorcycle trip