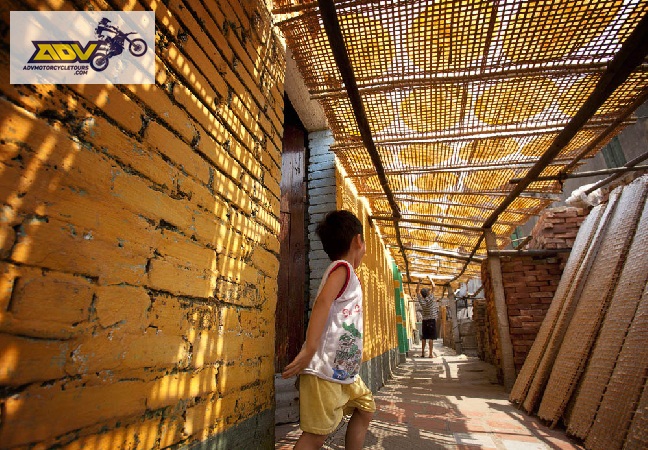 Visit Bac Giang to admire the enchanting elements of this province
Bac Giang is a province with many traditional cultural festivals, beautiful landscapes, the oldest historical sites. Here you not only find the natural beauty, but can figure out spiritual feature imbued invaried temples and pagodas, ancient temples preserved until this day. The traditional villages are also highlights of this Kinh Bac land.
For those enthusiasts to learn spiritual identity or wish the beautiful ancient villages, ADV Vietnam Motorcycle Tours and Dirtbike Travel recommends Bac Giang as a fascinating irreplaceable destination with more than 2000 historical relics including 116 rated at national level, 33 traditional villages, even those owning a history of hundreds of years. So far, the villages here are not only traits ancient architecture, but also fames for a long tradition passing down from generation to generation.
Tho Ha is the name of a craft village in Van Ha Commune. This traits a pure Vietnamese village with banyan-tree, community well, communal yard and the old hut lined deep in the alleys. People here do not live by agriculture but live on handicrafts and small trade. Before 1960 the village once famed for its pottery, but since 1990 it specializes in rice paper and rice noodles.
Vinh Nghiem Pagoda, also known as Duc La Pagoda, was built in 13th century to be a major center of Buddhism, When receding the throne to his son, King Tran Anh Tong came here to study religion. This is also the point where Luc and Thuong rivers converge. In the temple there still remain a lot of great statutes.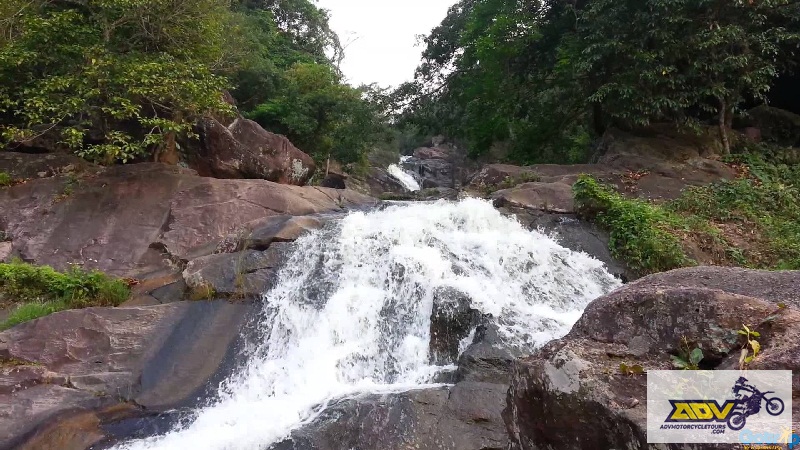 Relic of Suoi Mo stream locates in Nghia Phuong commune, Luc Nam District, Bac Giang Province. It welcomes visitors to the airy mountain, peaceful scenes, twisty roads along the stream, and the roofs hidden under the trees, majestic mountains. If you do not like sauntering along the road, just explore other paths created out of many cliffs. In the rainy season, they are often too slippery thus you had better choose other paths. Tourists will feel like getting lost in the realm of Elysium dotted with the temples, pagodas mounted on the tip of a serene mountain. At each point, landscape appears different which brings exciting experiences, particularly the 5 waterfall always splashes white water, tourists will exult the cool, fresh, watery feeling.
Khe Ro pristine forest system rich in flora and fauna seems suitable for tourists interested in exploration or research. Particularly, this place features two large and beautiful streams. One is Golden water stream (Suoi Nuoc Vang), the colorful stones emerge out of surface in all sizes; and Khe Din stretches with high sections of fall up to 3, 4 layers, each layer soars about 30-40m.
There are two ways to discover Khe Ro. You might either ask for stay overnight at the ranger station, and then buy chicken, wine, vegetables, and fishing in stream, to enjoy fresh nature, while watching the dense forest canopy, rock drawl. Or trek through the streams, passes, slopes or smell the grass fragrance, enjoy meals cooked in the jungle, the cold of the mountains, the morning dew is the second option for the youth fancying adventure.
From Bac Giang ascends 40km Northeast then turn left 10km to Khuon Than resort in Luc Ngan district, Bac Giang province, the tourist are highlights  2 sites of the lakes and Khuon Than forest. Khuon Than Lake spreads 240ha wide, the lake has 5 islets planted in pine trees. Lake is suitable for cruise, fishing…
Khuon Than forest is about 700 ha, including 300 ha of natural forests, 400ha of pine forest. Around Khuon Than resort are fruit orchards: lychee, persimmon, custard apple… Visitors can camp here, enjoy honey, gecko wine, chestnuts … or attend cultural activities with the locals.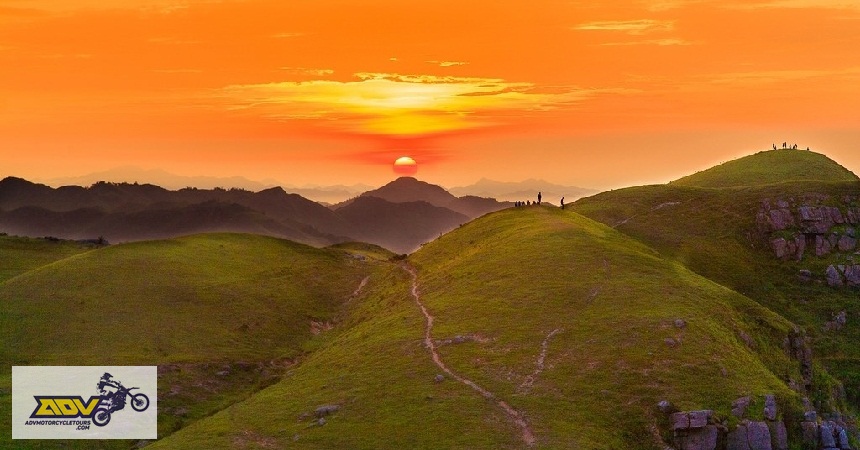 Dong Cao is a small plateau in Thach Son commune. The plateau is relatively flat, with many small valley, isolated residents hence many young people choose this place to campsite, campfire, … Dong Cao is most beautiful in the early morning, standing here you will watch the clouds drifting slowly, misty morning dew, beautiful vistas. You should bring the tents, food, coal, firewood for grilling because there is no motel or food stalls here.
From Bac Giang city, you access Xuong Giang road, then take Highway 37 toward Viet Yen, then to Thach Son commune (about 31km from Bac Giang city).
For those from Hanoi to Dong Cao, you do not necessarily cross the city of Bac Giang, just move along Nhat Tan Bridge, take Vo Nguyen Giap road, then Route 18B, and reach provincial road 295 to Dong Cao.
Cuisine in Bac Giang is also very diverse and rich, famous with traditional dishes like: Luc Ngan local rice vermicelli (Mi Chu Luc Ngan), Van Xuyen special dishes from fish, Hiep Hoa raw fish and vegetables, My Do green bean sweet gruel, Da Mai rice dumplings, dry pancake, wine of Van village, Da Mai noodles, Cat's ears, Tho Ha rice paper, cudweed cake, Tho Ha betel leaf kebab rice noodles, soup cake porridge.
Bac Giang sounds a good choice for unforgettable experiences and exquisite journey to the historic sites, craft villages and scenic natural beauty, plan an enduro ride and immerse in this land of "lychee" right away.